Following in the steps of Sir Earnest Shackleton and the Endurance crew
A Peterhead man is set to experience sub-zero temperatures in a fundraiser for a local school.
James Murphy is currently in Antarctica where he will be taking part in an expedition which will follow the steps of Sir Ernest Shackleton and the Endurance crew.
James left Terra del Fuego to sail to the Antarctica continent before spending some time there. He will then attempt a landing on Elephant Island and then on to South Georgia.
James will be walking from the south side of the island, over the Shackleton trail to Grytvikken (and hopefully playing a Pibroch at Shackleton's grave) before then moving on the Falkland Islands.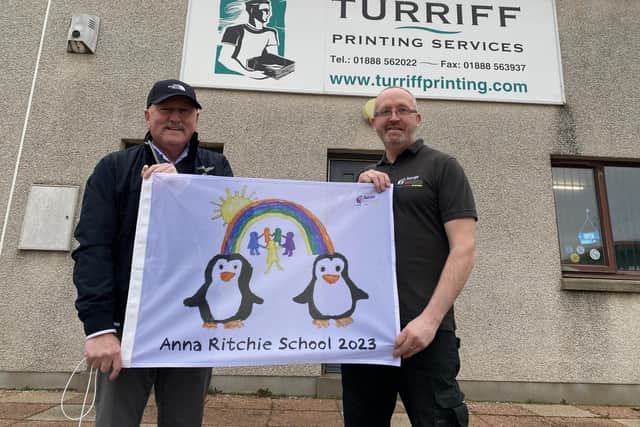 While this is foisrh own satisfaction, and all costs are being covered personally, James thought it would be an excellent opportunity to raise money for the Anna Ritchie Special Needs School in Peterhead.
He told us: "They have two minibuses that take the children on daily trips, enhancing learning and life skills in the community. The trips are managed by volunteers and the school's inspirational staff. The Aberdeenshire Education Department does not fund the minibuses; one is 14 years old and needs replacing. So, all the funding will go to replace this.
"These two minibuses provide an incredible tool for developing youngsters from all backgrounds ranging from five to 18 and giving enjoyment," he continued. All the money that can be raised will go towards this goal, so every pound we raise will go to the school, not to fees or expenses.
"I asked the school's head, Mrs Ferguson, to get the children to design a flag to take with me and plant in Antarctica at all the points we reach. The student who designed this is called James Martin, and he and I were pictured holding the flag before I left for the trip on March 8.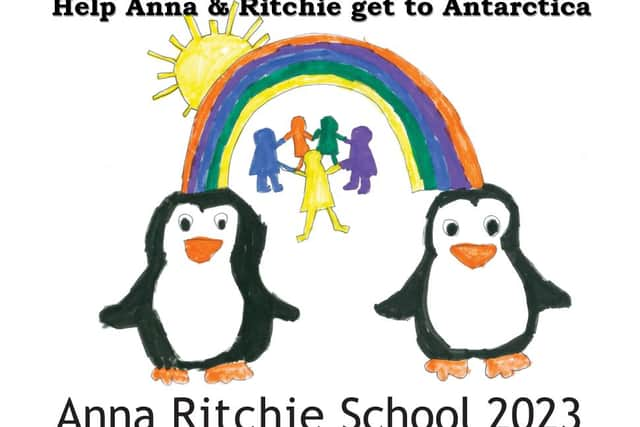 "We have called the two penguins on the flat Anna and Ritchie and the objective is that the flag photographed on the journey so that the children can follow their progress. I will be posting along the way (where possible) on things like climate change, the terrain, wildlife sustainability, eco-tourism etc," added James.
To donate to the cause, visit Keep Anna Ritchie on the road to the Pole at crowdfunder.co.uk