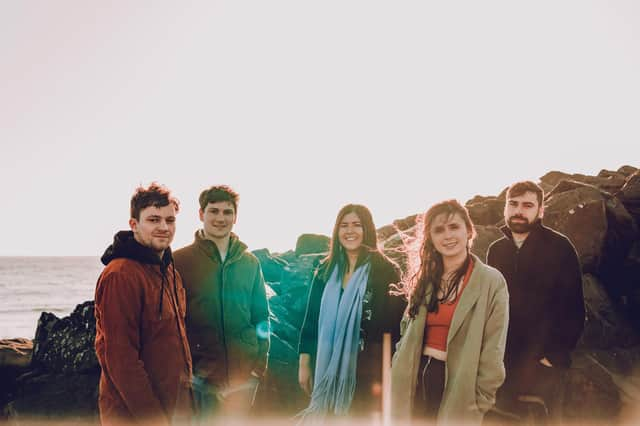 Eabhal formed as a band while all five members were based on the Hebridean island of Uist. As well as performing traditional songs alongside contemporary and self-penned tunes, the five-piece also draw influence from other musical cultures and unite these in their music.
Their latest album Aisling features an array of new arrangements, as well as both Gaelic and English songs. A lot of the material came together remotely during lockdown and the title of the album Aisling (Gaelic word for dream) is in reference to the creative process the band followed while putting the album together - combining their musical ideas from a distance.
Jamie MacDonald, the fiddle player with Eabhal said: "We are delighted to be returning to Tarland this February for a winter gig at The MacRobert Hall.
"Being part of Scotland on Tour has allowed us to play to fantastic communities who really engage with the music, which has been very special!
"The people of Tarland are always a great audience, so we are really looking forward to this one."
Shona Donaldson from The MacRobert Hall said: "We are really excited that Eabhal are coming to Tarland and looking forward to a great gig.
"We are also excited that Paul Anderson, the internationally renowned fiddler and Tarland loon will be providing support."
Scotland on Tour supports the creation of hundreds of concerts and performances at much-loved arts centres, town halls and community venues across Scotland.
More than 120 artists are set to perform at more than 100 venues across the country as part of the initiative.
The project, which has been created and managed by Active Events, was made possible by £750,000 of Scottish Government backing.