Yet that is exactly what Hannah and her talented team have achieved.
HDMT work closely with Chloe Burns School of Dance who choreographed and co-produced Frozen Jr. They met stiff competition with 1523 participants from 11 nationalities, to win two highly coveted awards at Junior Theatre Festival held in Birmingham at the end of last month. The awards were adjudicated by highly acclaimed directors and actors to include West End Theatre judges.
Alia-Mai Thain, 8, of Peterhead was one of only eight children to win an Award for Outstanding Individual Performance from more than 1500 participants. HDMT was also awarded an Achievement in Ensemble award, where the adjudicators were so moved by the performance, one was brought to tears.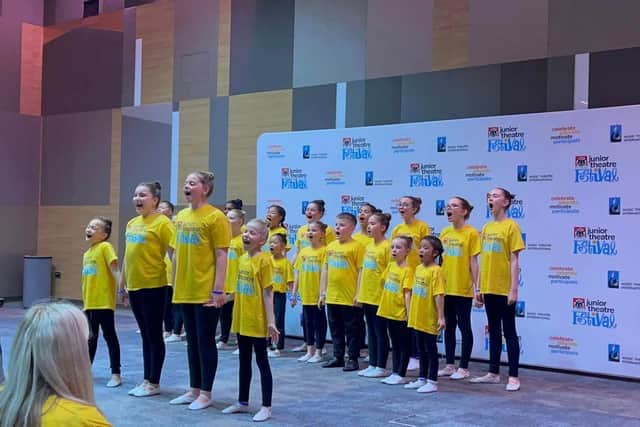 Hannah's dream of an inclusive musical theatre company for children of all ages came true when she opened HDMT in Peterhead last year.
She said: "We were so lucky to receive a cancellation to allow us to attend this festival at all. The calibre of adjudicators, and opportunity to learn from international contributors and West End professionals is amazing in itself, we had no expectations of actually winning anything!
"It's always a sold-out event. We were on a waiting list and when a slot became available in February, we couldn't miss out. The experience alone would have been magical enough for the children. So, for these talented children to win some awards is just so incredible! I am so proud of each and every one of them and our team who worked so hard."
HDMT members range from age 4 to 13. Following the success of Frozen Jr in March they are doing Fame Jr as a Summer Show in August and then Elf Jr in November.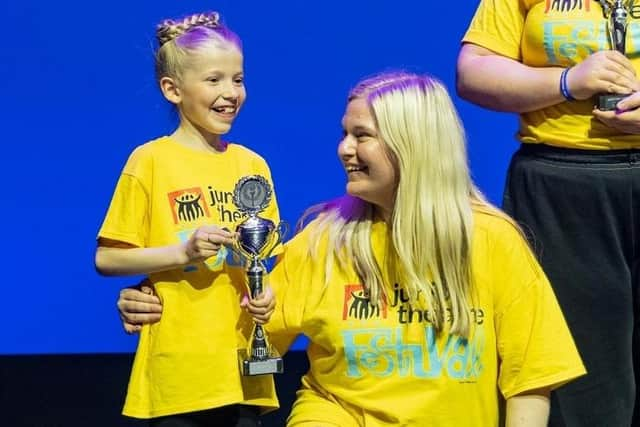 In January HDMT went to London for a workshop at Pineapple Studios and to see Frozen and Matilda, and they also attended Perform Glasgow. They have competed in Aberdeen and Perth, and Hannah also runs classes in Longside and Mintlaw. HDMT will also be performing during Peterhead Scottish Week.