Fife sand artist pays tribute to Tiger Woods
A sand artist has paid tribute to golf legend Tiger Woods, following a serious car crash last month.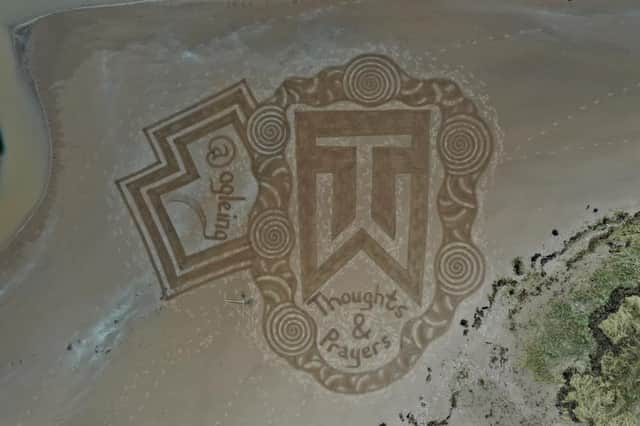 The Tiger Woods tribute.
Creative caddy Rob Ogle III has been using the beautiful beach at West Sands in St Andrews as the canvas for his sand art, making stunning designs and messages, including showing support for the Black Lives Matter movement.
But Rob's latest piece was created in support of a man who has produced some of his greatest moments not far away, at the iconic Old Course.
It features the Tiger Woods logo, and a message stating 'Thoughts and Prayers'. The sand art has gone viral and made appearances in news shows around the world.
Tiger Woods suffered serious injuries after his crash in Los Angeles.
On Saturday, the golf great tweeted his thanks for all the support he and his family have received following the crash.
To learn more about Rob's work, click HERE.