Farm appeal to save 'working class hero' Clydesdale horses
They are known as "the horses that built Australia", a once-prized breed that became synonymous with Scotland at its industrial peak.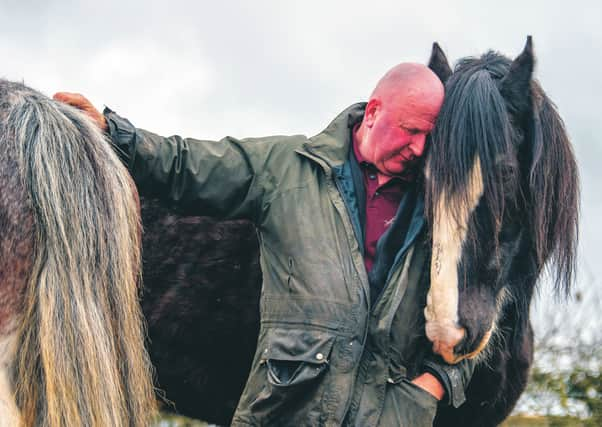 Clydesdales, named after the Lanarkshire area where they originated in the early 1800s, have become an increasingly rare sight since mechanisation took hold in agriculture and vans replaced horse-drawn carts.
Now an Ayrshire farm that specialises in the powerful breed is appealing for help to maintain its herd during the coronavirus lockdown.
John and Magi Duncan, who own Blackstone Farm near Cumnock, have launched an online fundraising campaign to help meet the bills for their 30-strong group of heavy horses.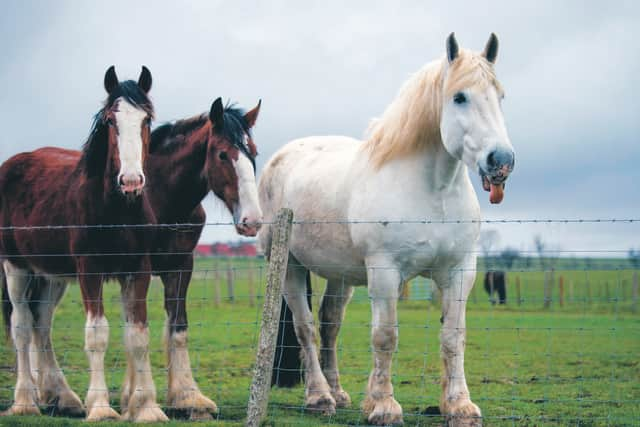 The herd is normally self-sufficient having become a tourist attraction since John first bought Magi a Clydesdale as a present in 2009, shortly after the death of her father.
The Duncans would usually be preparing in April for a busy summer season ahead when they would welcome visitors from around the world to East Ayrshire for the chance to ride on a Clydesdale and see how the horses are cared for.
Like many other small, tourist-reliant businesses across the country, Blackstone Farm is instead trying to make ends meet in the era of lockdown and social distancing.
"In 2010 we came up with a plan to open the farm to the public and make a small income to support the horses, but also to support the breed – we knew people would fall in love with them," Magi told Scotland on Sunday.
"They are such a gentle breed. There's not a selfish bone in their body. They put themselves in human hands and trust them.
"We are biased about Clydesdales, but they worked the land to keep us fed, and fought in wars to keep us safe.
"When you meet them, they just make you feel better. When someone meets one, they want to come back and see them again.
"While the number of people buying a single Clydesdale for themselves is rising, there are few places in the UK where the public can go meet them.
"In America, there are the famous Budweiser Clydesdales, which look incredible, but the public can't ride them."
Magi said it cost around £5,000 a month to pay for the horses' food, bedding and medical bills – a sum that would usually be comfortably met by tourist income.
She added the farm already received donations from its many supporters around the world, but the online fundraiser was required to help pay for the current shortfall.
"Even once lockdown is lifted, we would require a month to get the horses ready for visitors again," she said. "A small number of them are currently working on the farm, but most of them are now out grazing."
Large numbers of Clydesdales were exported from Scotland in the late 1800s and early 1900s, with 1,617 stallions leaving the country in 1911 alone.
Many of the horses were sent to Commonwealth countries, with the breed becoming an enduring symbol of Australia's urban advancement.
In 2018, the Rare Breeds Survival Trust (RBST), a charity dedicated to the conservation of farm animals, warned that unless urgent action was taken, all three native working horse breeds in the UK could become extinct.
It launched a Heavy Horse Appeal fundraising campaign to ensure the survival of the Shire Horse, Suffolk Punch, and Clydesdale.
The charity described heavy horses as "working class heroes" that played crucial roles in agriculture, transport and war in the UK and across the world.
Comments
 0 comments
Want to join the conversation? Please or to comment on this article.