Family Fund comes to Peterhead
Peterhead councillors Stephen Smith and Leeann McWhinnie have announced that Family Fund, a highly-respected charity which supports families with disabled or seriously ill children or young people, will be coming to Peterhead during September to raise awareness of the support and assistance they can offer.
A representative from Family Fund will be at the Men United office at 5 Union Street, (at the bottom of Broad Street), Peterhead, between 9.15am and 12.00pm on Wednesday, September 13.
A representative from the Independent Living Fund will also be in attendance to discuss the support available from that organisation.
With families in Scotland raising disabled and seriously ill children amongst some of the hardest hit by cost-of-living price rises, Family Fund wants to share the news about the essential grant support they can provide.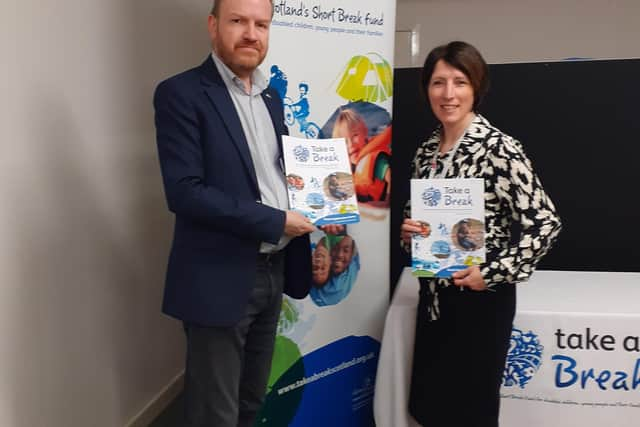 Family Fund has grants available for parents or carers on a low income raising disabled, or seriously ill children, up to the age of 18 to help ease pressures caused by the rise in the cost-of-living.
Commenting, Cllr McWhinnie said: "I'm delighted that Family Fund has agreed to visit Peterhead and I'm very grateful to Men United for hosting their visit.
"This respected charity provides vital support to parents and carers of disabled or seriously ill children and young people and it's important to get the message out to those who could benefit that support is out there."
Cllr Smith added: "As well as individuals, local organisations are encouraged to come along who may be unaware of the opportunity to access support on behalf of eligible children/families from BBC Children in Need Emergency Essentials Programme and also Family Fund Business services.
"Whether you need a kitchen appliance like a fridge, cooker or washing machine; clothing and bedding; sensory or play equipment; technology for your child, or a much-needed family break, Family Fund are here to help you apply for items that will help meet your child's additional support needs, and make life easier."