Enjoy an evening of Doric blether at Fraserburgh
Fraserburgh's literary aficionados are in for a treat on Thursday, November 9, as An Evening of Doric Blether takes place Anderson's at Number 8 on Gallowhill Road.
This unique event promises an unforgettable evening of Doric verse, storytelling, and heartfelt conversations, all led by bestselling local author, Brian Noble.
An Evening of Doric Blether is a celebration of the rich literary heritage of the area and a chance for attendees to immerse themselves in the captivating world of Doric, the distinctive dialect of North-East Scotland.
Brian Noble, renowned for his Doric writings and storytelling prowess, will guide the audience through an enchanting journey into the heart of this unique linguistic tradition.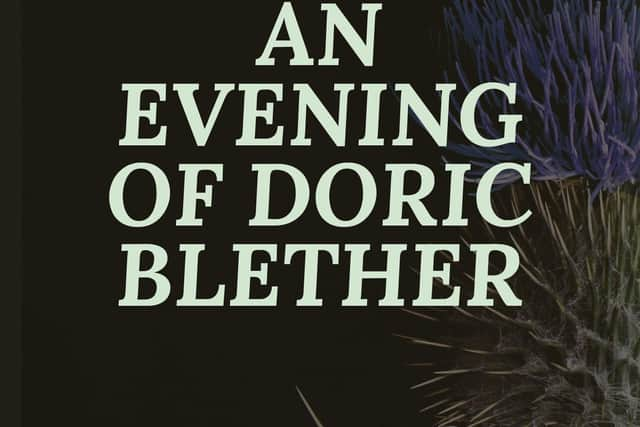 However, this event is more than language and literature; it's about community and compassion.
Proceeds from ticket sales will go towards supporting the Fraserburgh Cancer Support Group, a local organisation dedicated to providing assistance, comfort, and guidance to those affected by cancer in the Fraserburgh area.
Commenting on the event, organiser Ashley Mackie says: "It's not just about the words we speak, but the connections we make.
"Doric is more than a dialect; it's a cultural treasure that binds us all.
"And by coming together on this special night, we're not only celebrating our shared heritage but also lending a helping hand to our neighbors in need."
Attendees can expect an enchanting blend of storytelling, verse, and blether in an intimate and cozy setting. It's an ideal opportunity for both Doric enthusiasts and newcomers to explore the linguistic tapestry that is the Doric dialect while contributing to a noble cause.
An Evening of Doric Blether promises an unforgettable evening of linguistic artistry, cultural celebration, and community spirit.
Tickets are available on Eventbrite, and the organisers encourage early booking as seats are limited. Ticket price includes a tipple of whisky, prosecco, or a soft drink.
By joining this event, attendees will not only enjoy a delightful cultural experience but also make a meaningful contribution to the Fraserburgh Cancer Support Group.