Enjoy a good rummage at the Autumn Autojumble
The events team at Grampian Transport Museum, Alford has its fingers crossed that the fine autumn weather holds for the last main event of the 2023 season on Sunday, September 24.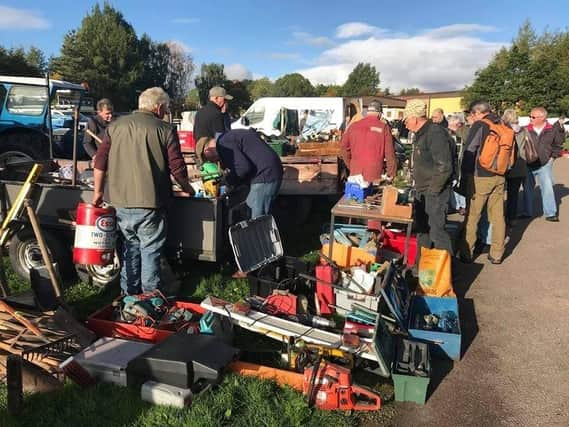 Organiser Jim Young explains: "The Autumn Autojumble and Car Boot Sale at GTM is always one of the highlights of the season and a fun way to round it off. Regular 'Autojumblers' tell us it that it is an ideal time to clear out their garages and sheds ready to go to work on projects over the winter. At the same time, it is an ideal event at which to look for the 'hard to find' bits for those projects, which makes it extremely popular with sellers and buyers alike. All we need is a fine day for everyone to have a great time.
"Our 2023 Autumn Autojumble pitches are filling up fast so I would advise booking as soon as possible. You can turn up on the day but there is a good saving on the cost of a pitch when booking in advance at www.gtm.org.uk."
Museum Manager Ross McKirdy is looking forward to meeting lots of visitors: "We make the Autumn Autojumble a family day out. Everyone of all ages love rummaging through autojumble stands looking for everything from vehicle and machinery parts and tools to household goods and toys. We have organised entertainments for the children, refreshments for all and the museum always welcomes well behaved dog owners and their pets!"
Gates are open to the public 9am-3pm and entry is £5 for adults with museum members and children free.