Electricity Substation team spruces up popular Peterhead beauty spot
Volunteers from SSEN Transmission's Peterhead Substation project swapped their usual tools for litter pickers and garden rakes to help spruce up a popular Peterhead beauty spot.
The team of nine volunteers spent the day clearing over nine black bags worth of rubbish from Victoria Park, as well as weeding flower beds and carrying out gardening work to ensure the sensory garden area was back in top condition.
The project teams carried out the volunteering work at the park after hearing from Peterhead Area Community Trust (PACT) that some much needed people-power was required. The volunteers soon set to work to help provide some assistance.
Alan Fakley, Trustee at Peterhead Area Community Trust (PACT), said: "PACT were delighted to host a team from SSEN Transmission who spent the day litter picking and tidying up Victoria Community Park.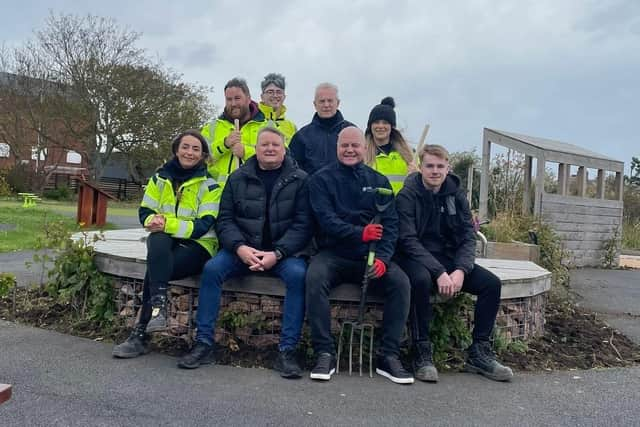 "This is a great example of community empowerment and PACT truly appreciate all the team's efforts. The park was left in a fantastic state."
In addition, the team also visited the Boddam Community Hub, a community space which will be used for recreational activities and hosting meetings and talks for the community in Boddam to connect.
"The project team made a donation of £500 from SSEN Transmission towards the cost of refurbishing the community hub, which is planned to take place over the coming months.
Fiona James, who runs the Boddam Community Hub, said: "We have been badly affected by storms and this has resulted in power outages, and the hub will be a warm space that has back up power when needed. We are hoping to open in December and could not be in this position without the support of local businesses, such as SSEN Transmission."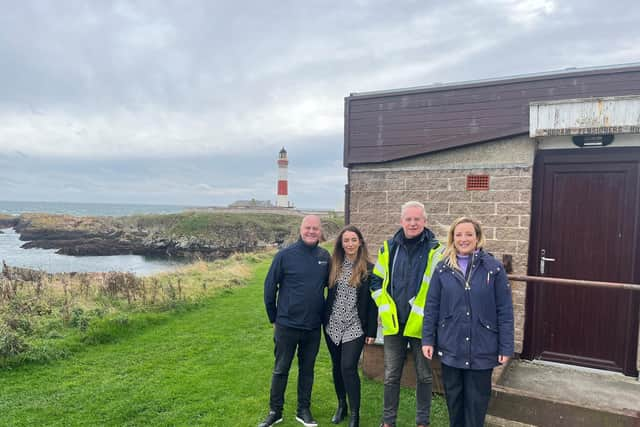 SSEN Transmission Senior Project Manager Russell Maxwell said: "Many of the team have been involved in the Peterhead Substation project since construction first got underway and were keen to volunteer in an initiative which gave something back to the local community. The Boddam Community Hub is a fantastic community space and we hope our contribution will help towards their planned upcoming refurbishments."