Eat on the Green goes on the market
A popular award-winning local restaurant has gone on the market.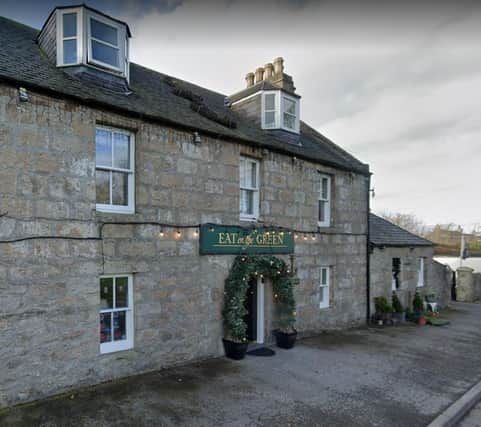 Eat on the Green in Udny Green is up for sale for between £500,000 and £1 million.
An online listing for the business describes the restaurant as 'arguably one of the best of its kind within the northeast of Scotland' and describes the restaurant as 'charming' and adds that 'great improvements' have been made over the years.
The restaurant was opened by head chef Craig Wilson – known as the Kilted Chef with his wife, Lindsay, in 2004.
It has since gone from strength to strength winning a number of accolades and famous fans.
In 2018, Mr Wilson launched the Kilted Chef Ltd brand, running alongside Eat on the Green, delivering a wide range of food and drink projects.
He also became a regional food tourism Ambassador for Scotland Food and Drink in 2019.
Mr Wilson reassured customers and staff that it is still "very much business as usual" and they will wait for the right person to come along before stepping back.
A message posted by Mr Wilson on the Eat on The Green Facebook page read: "We would like to reassure our loyal customer base and our committed 'Team Green' that our restaurant is still very much 'business as usual'.
"Myself and Lindsay, will continue to strive to deliver the high-quality food and service that Eat on the Green is renowned for and when the right time comes, we will consider what the next chapter is for us. We are open-minded and in no hurry to make a move.
"During the last - nearly 20 years - we have worked hard to deliver a special dining experience for our guests.
"Securing numerous accolades and awards during this time, and making many loyal customers, colleagues and friends, we remain passionate and driven to give our guests a real taste of Aberdeenshire, which as a regional food tourism ambassador, I remain committed to.
"We have no plans to close the restaurant and are in no rush to sell up.
"To sell will not be a decision that is made lightly, but when the right person comes along, we will ensure that we are the first to let our staff and customers know.