Drop in and find out more about the MarramWind offshore windfarm
Local people across Aberdeenshire have the opportunity to find out more about the proposed MarramWind floating offshore windfarm being developed by ScottishPower Renewables and Shell at a public drop-in event in Peterhead on Friday (19 May).
MarramWind – which could be one of the first commercial-scale floating offshore windfarms in the world – will be located 75km off the north-east coast of Aberdeenshire. With a proposed capacity of 3.5 GW, it could produce enough homegrown green electricity to power the equivalent of more than 3.5 million homes.
The public drop-in day – the first for the project – takes place at the Scottish Maritime Academy, South Road, Peterhead, from 1pm-7pm on Friday, May 19.
The community are invited to meet the project team and learn about the proposals for MarramWind at this early stage of development.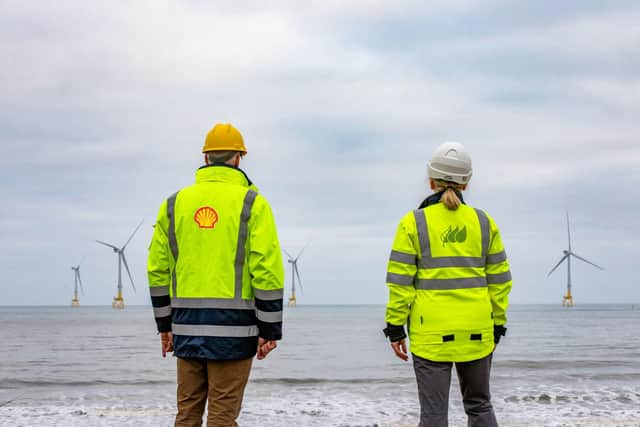 MarramWind Project Director, Richard Eakin, said: "While it's still early days for the project, we want to give local people and businesses the opportunity to be informed and involved, so we look forward to seeing as many people as possible coming along.
"MarramWind will play an important part in tackling climate change by increasing local production of renewable electricity and helping increase the UK's energy security. Through this project, we want to help make a positive and lasting difference for those who live and work in the local region as the UK makes the transition to a cleaner energy future.
"This is the first engagement event we're hosting in Aberdeenshire, so whether you're interested in exploring job or supply chain opportunities, or just want to know more about what this exciting project could mean for the region, come along to meet the MarramWind team and find out more."
Anyone unable to attend the event can keep up to date with the latest news at the MarramWind website: www.marramwind.co.uk.
Formal public consultation on a more advanced project design for the windfarm will also get underway later in the year.