Dr Harold Moody: why the Jamaican-born physician is being celebrated today with a Google Doodle
Dr Harold Moody was born in Kingston, Jamaica in 1882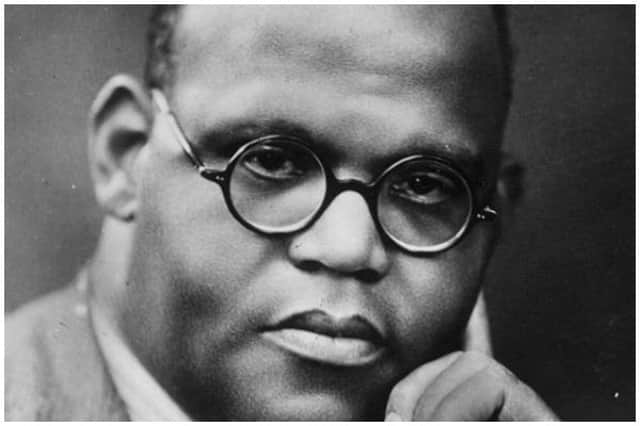 A Google Doodle is celebrating Harold Moody, a renowned Jamaican-born physician, but who is he and what did he do?
Here's everything you need to know.
A physician and campaigner for racial equality, Dr Harold Moody was born in Kingston, Jamaica in 1882, to Charles Ernest Moody and Christina Emmeline Ellis.
In 1904, Moody moved to London to study medicine at King's College. After having been denied a hospital appointment out of racial prejudice, in February 1913, Moody set up his own successful practice in Peckham.
In the same year, he married Olive Mable Tranter, a nurse with whom he had six children.
In 1922, the physician moved to nearby 164 Queens Road, where he lived, worked and died.
English Heritage explains how Moody's house was known as being "open to all the travelling black people who couldn't find a room or a meal elsewhere."
Lodgers included the Jamaican writer and feminist Una Marson.
Moody is now honoured with a blue plaque at his former home and medical practice on Queens Road in Peckham, where he lived until his death in 1947.
While here, he also founded the League of Coloured Peoples.
What was the League of Coloured Peoples?
From his house on Queen's Road in Peckham, Moody ran the League of Coloured Peoples, which he founded in 1931.
He formed the League at a meeting at the YMCA, Tottenham Court Road, London, with the help of Charles Wesley, an African-American history professor who was visiting Britain.
Original members included Belfield Clark, George Roberts, Samson Morris, C. L. R. James, Jomo Kenyatta and Una Marson.
The racial prejudice that Moody faced as both a student and a qualified doctor motivated his campaign for racial equality.
The National Portrait Gallery explains that the aims of the League "were to highlight the problems and successes of Black people, to challenge racial discrimination and fight for equality."
Moody fought for causes including employment rights for black merchant seamen, and the lifting of the implicit colour bar in the British Armed Forces, which had prevented the appointment of black officers.
In 1943, Moody was appointed to a government advisory committee on the welfare of non-Europeans, and in the same year he also took the chair of the London Missionary Society.
Moody's work for the organisation involved publishing a newsletter and lobbying trade unions, and he served as the League's President until his death in 1947.
However, the League of Coloured Peoples did not survive long after Moody's death and closed a few years later in the early 1950s.