Don't Let Your Protection Fade – It's not too late
Those eligible for the flu and COVID-19 vaccines this winter are urged to come forward for vaccination.
With more than one million COVID-19 vaccines administered so far this winter, Public Health Scotland (PHS) is encouraging eligible people to take up the offer of their COVID-19 and flu vaccines as soon as possible.
During the colder winter months when people stay indoors for longer, and in larger groups, there is an increase in the number of people experiencing coughs, colds and flu-like illnesses.
Vaccination remains the best way to protect yourself against flu and COVID-19 and we strongly encourage eligible people to take up the vaccination offer now, to help avoid missing out on socialising with friends and family over the peak winter season.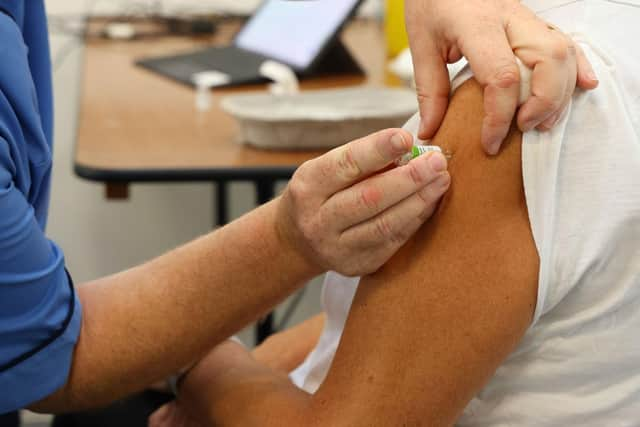 This year's winter vaccination programme is focused on protecting those most vulnerable to flu and COVID-19. In particular, people with underlying health conditions, such as heart conditions or liver disease, that put them at greater risk of severe illness from flu and COVID-19. Pregnant women are strongly recommended to take up the vaccines, as these give them and their babies the best possible protection against serious illness from the viruses.
All health and social care workers are eligible for the free flu vaccine, with frontline workers also eligible for the COVID-19 vaccine. The vaccine offers protection against the most likely circulating strains.
While many eligible people have booked their vaccination appointment, those that haven't should do so as soon as possible. There is now increased availability, so anyone who previously had difficulty getting an appointment on the booking portal is encouraged to please try again. Alternatively, look at whether your local Health Board is running drop-in clinics where an appointment is not necessary.
If you think you may be eligible for either a flu or COVID-19 vaccine this winter (or both) you can check using our self help guide at www.nhsinform.scot/wintervaccines and book an appointment.
Dr Nick Phin, Director of Public Health Science, PHS said: "Vaccination remains the best way to protect yourself and others and we're pleased to see so many people coming forward to take up the offer."