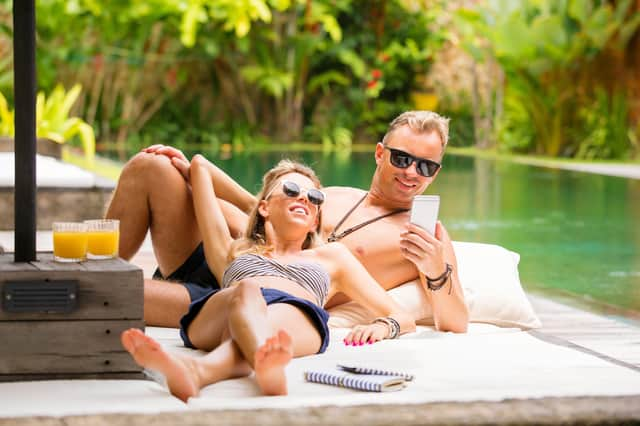 Many hotels can offer customers who book directly incentives such as free breakfasts and upgrades, said Which? Travel
When Which? Travel contacted ten hotels to ask if they could offer a better deal than that offered by an online travel agent or on their own website, eight were able to offer a better price or other incentives such as free breakfasts or upgrades, with the research suggesting travellers are paying up to 12 per cent more for their rooms than they need to.
The research found that it is usually more expensive to book a hotel room online than booking directly by phone or email, due to a combination of commission charged by online booking sites on every booking made through their websites and websites enforcing "rate-parity clauses" in their contracts with hotels. These clauses prevent hotels from offering lower prices on their websites than those listed on the third party sites.
Online booking sites charge high levels of commission – typically between 15 and 25 per cent – on every booking, which hotels, especially small properties such as family-run B&Bs that cannot afford to absorb the cost, often have to pass on to customers.
Rory Boland, editor of Which? Travel, said: "Customers shouldn't be duped into thinking they're getting the best price from a hotel booking site when, more often than not, they can get a better deal by avoiding its commission and booking directly with the hotel.
"Hotel booking sites might be a good place to start your search but you should always call or email the hotel for the best chance of getting the cheapest deal. Even in cases where they can't offer a better price, there's a good chance they'll throw in a freebie or two."
Booking.com said hotels are charged a "small fee" if a reservation is made through the site.
It said: "Booking is a much more cost-effective platform for properties to advertise, allowing them to pay only when they generate actual business."
Expedia said: "We provide a global marketplace for chains and independent hotels alike to compete with their peer hotels, by making them visible and bookable to consumers worldwide. Our focus is on ensuring that the best rates and availability are presented to consumers in order to attract travellers to our sites to book with our partners.
"The ability to book packages with Expedia is a great example of this, where many hotels and certain airlines give us special discounted pricing as part of an ATOL protected package that are not offered as standalone purchases."