Deeside volunteer group achieves national success
A Deeside volunteer group has been recognised for its commitment and dedication to improving its local path network at a national award ceremony.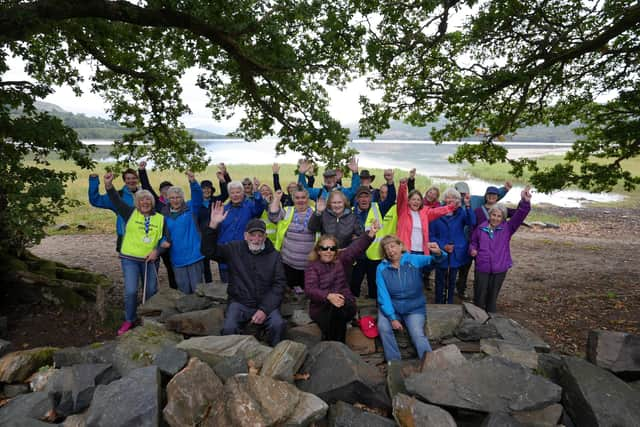 Aboyne Paths and Tracks Group (APTG) were named as Path Group of the Year by Scotland's national Walking Charity, Paths for All, at the 2023 Volunteer Awards.
The volunteer group was formed in 2019 by Jonathan Kitching, who has posthumously received the Ian Findlay Outstanding Achievement Award for his role in setting up the group.
Jonathan brought extensive knowledge of the outdoors in the surrounding area – spearheading the development of a map which detailed the network of interconnecting paths locals and tourists could access.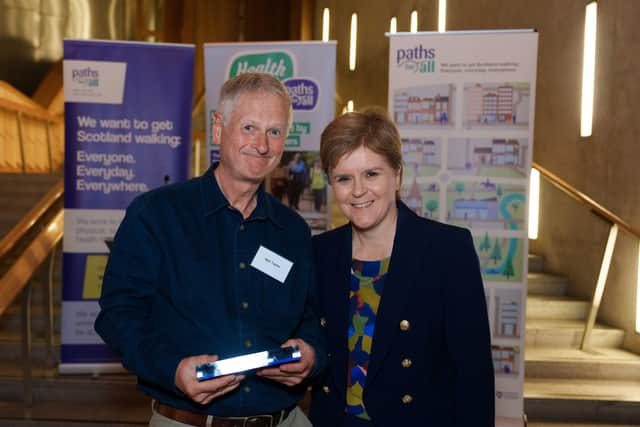 Despite founding the group while living with terminal cancer; Jonathan's enthusiasm built a community of 60-committed locals who have helped maintain the paths for all those who use them.
Meeting monthly, the APTG maintains paths throughout the village, providing training to volunteers to allow them to use strimmers and bush cutters safely to maintain the routes, as well as first aid courses.
Isabel Davies, Secretary of the group said: "The award is a brilliant recognition of all of the hard work demonstrated by our volunteers. We're extremely lucky to have such a dedicated and enthusiastic bunch of volunteers who have worked hard over the past four years to maintain the pathways across Aboyne.
"This is a very exciting time for our group as we have two major projects underway which will see the group making new paths in the area for the first time which will open the access to people with mobility challenges, wheelchair users and prams.
"The group wouldn't be where it is today without Paths for All's support, funding and training opportunities so I would like to thank them for not only the award but also helping us grow and sustain being a group."
Hosted by the BBC Scotland's Fiona Stalker, with awards presented by sponsoring MSP Nicola Sturgeon, the event recognised 10 groups and individuals throughout Scotland who have gone the extra mile to keep their communities active.
Kevin Lafferty, Chief Executive Officer at Paths for All, said: "Every year I am blown away at the number of incredible groups and volunteers out there determined to make a difference. The work carried out by volunteers is directly improving the nation's physical, mental and social health, reducing social isolation and loneliness and helping people make more environmentally friendly lifestyle choices.
"It's been fantastic hosting the awards at the Scottish Parliament again this year, I always enjoy getting to socialise with our amazing volunteers and hear first-hand about the invaluable contributions they have been making.
"Thank you to everyone for their efforts and ongoing dedication."
To find out more about the Aboyne Paths and Tracks group visit www.mid-deeside.org.uk/health/aboyne-paths-tracks-group