From this summer, share fishermen, trawler skippers and experienced deckhands on large fishing vessels will benefit, ensuring that the sector can continue to access the talent it needs at a reduced cost.
Inclusion on the Short Occupation List means fishing jobs will now qualify at a 20% lower salary threshold (£20,960 instead of £26,200).
Applicants will also pay lower fees (£479 for a 3-year visa instead of £625).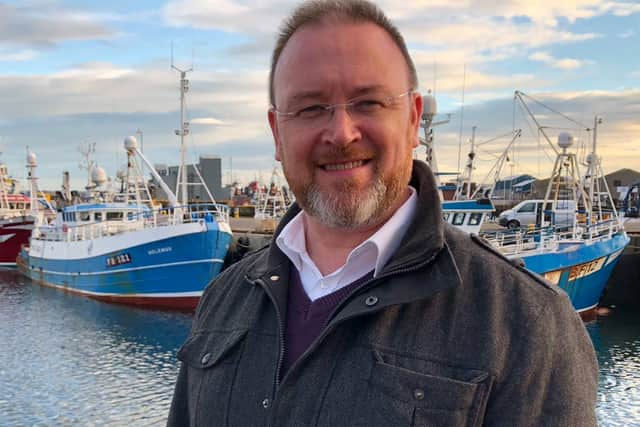 To be included on the Shortage Occupation List, a role must not only be skilled and in shortage, it must also be sensible to include it on the list in the context of alternative solutions to tackling the shortage, other than through immigration.
The UK Government has also pledged to provide guidance through visa and sponsor applications to ensure sufficient capacity for English language testing and to maintain dedicated points of contact in UK visas and immigration for the sector.
Banff and Buchan MP David Duguid said: "This is a positive step for the offshore fishing sector and follows on from deck crew being made eligible for the skilled worker immigration route in 2021.
"The announcement underlines that the Home Office is listening to the engagement I have been having with them on behalf of the fishing industry.
"But there is more to be done and I will continue to push to ensure the sector has access to the labour it needs – including the encouragement of more local people to see fishing as a career.
"The fishing industry is the backbone of our coastal communities in Banff and Buchan, helping to create jobs, shape infrastructure, and provide nutritious food for domestic and international markets.
"It's vital everything is done to encourage the sector to do everything they can to attract the workers they need and fully benefit from the fish in our UK waters."