Cycling opportunities created for children in Stonehaven
Active Schools Aberdeenshire have been working in partnership with Scottish Cycling's Rock Up & Ride pilot programme and Deeside Thistle Cycling Club to enable children in Stonehaven to participate in free, easy to access sessions and increase their cycling activity.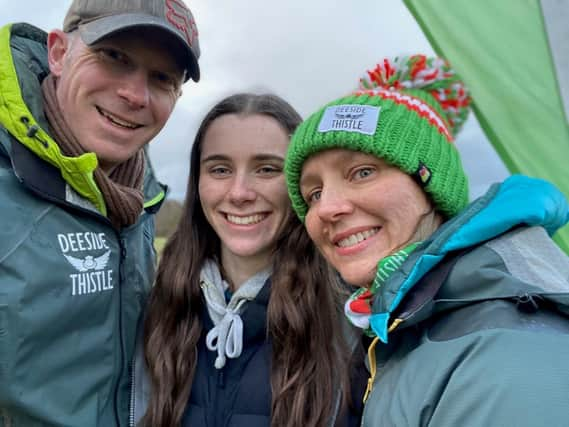 Rock Up & Ride - funded by Transport Scotland and delivered at eight pilot sites across Scotland - is specifically aimed at children who would not otherwise have access to their own bike, giving them the chance to acquire new skills, techniques and confidence for cycling in an inclusive environment.
Pupils from Mackie Academy and Arduthie, Bervie, Dunnottar and Glenbervie primary schools were involved in the pilot programme. Fourteen pupils participated in four 'learn to ride and look after your bike' sessions delivered by Deeside Thistle Cycling Club at Mackie Academy throughout March.
At the end of the fourth session, the children were each given a fully-funded new bike to take home along with accessories including a helmet, lock, gloves and bike maintenance support. The children will be able to use their bikes for active travel such as cycling to school, the shops or other short journeys, and experience the independence that cycling provides.
Michael Devine, Rock up and Ride coordinator, said: "Scottish Cycling has been given a great opportunity to help young people develop a real love of cycling through the Rock Up and Ride project. Working alongside our fantastic partners, Deeside Thistle, Grampian Tigers, and Active Schools Aberdeenshire, we have managed to provide the pupils in Stonehaven with a brilliant cycling package that has included coaching sessions, a free bike, accessories, and bike servicing.
"I would like to thank Kath from Deeside Thistle Cycling Club, Robbie from Active Schools Aberdeenshire, the coaches and the school staff for their efforts in organising the sessions at Mackie Academy and I look forward to working alongside them for future Rock Up and Ride sessions."
Feedback forms were completed by the participants at the end of the programme praising the coaches for their supportive coaching style and highlighting the different ways they plan to continue using their new bikes for fun, fitness and to travel to and from school.
DTCC coach Kathleen Fraser said: "It has been extremely rewarding as a coach to help children learn to ride a bike and develop their cycling skills over a 4-week block of lessons. The children have grown in confidence and have been an absolute delight to coach, demonstrating enthusiasm and determination to learn a new skill. We know that they will enjoy riding to school and continue to have fun riding with their friends on bikes."
Robbie Kupris from Active Schools Aberdeenshire, added: "The Rock up and Ride project has been a fantastic example of partnership working which has provided a unique and positive experience to local children and young people. Thank you to all who contributed to delivering the project in Stonehaven."
Grampian Tigers, the local Stonehaven youth cycling club, will continue to support any pupils who want to progress and develop their cycling skills. The club meets every Saturday during the school term at Dunnottar Quarry car park at 10.15am and is ready to ride for 10.30am (location can be subject to change). Anyone interested in joining the club should contact [email protected]