Cookney Public Hall celebrates its centenary
Cookney Public Hall marked a special milestone at the weekend.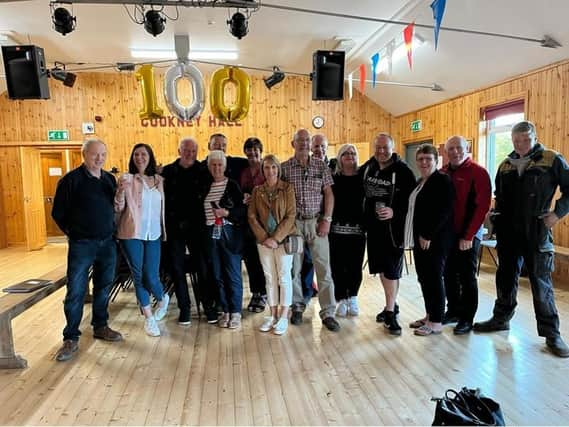 The Hall first opened its doors 100 years ago and the event with a centenary barbeque last Saturday, May 27.
More than 150 people turned up to enjoy a burger and a blether in the sun.
Friends of Cookney Hall have been collecting photographs and articles on the hall, including the report of its opening from the Mearns Leader on 20th April 1923.
The land was gifted by a local boy made good called James Marshall Strachan, but the bulk of the £800 that it cost to build was raised by the local community through a host of events such as whist nights, concerts, bazaars, dances and regular presentations from the Cookney Amateur Dramatic Society, all of course reported at length in the Leader.
James Marshall Strachan grew up at Floors farm, by the Cattery, which wasn't there then.
At 14 he was working as an apprentice millwright at Muchalls. In his 20s he moved to Edinburgh, and then London, working his way up through several engineering companies.
He always thought of Muchalls and Cookney as his home and donated the land for the hall, and funded the extension in 1926.
He died on 10th June 1929 and is buried in Cowie churchyard.
Friends of Cookney Hall have some photographs from the early days, but would love to collect more if any readers have them.
You can get in touch with the group at www.facebook.com/groups/Cookneyhall/