Concerns over maternity provision in Banff and Buchan as pregnant women forced to travel to Aberdeen or Inverurie after Peterhead closure
David Duguid MP has written to NHS Grampian over concerns about maternity provision in Banff and Buchan after pregnant women were asked to travel longer distances to give birth following the temporary closure of the Peterhead unit.
The Banff and Buchan MP has been contacted by worried patients who have been told by the health board they will have to make the hour-long journey to Aberdeen or Inverurie if they go into labour.
It follows the temporary closure of Peterhead Community Hospital and Health Centre after the discovery of Legionella in the water supply which has resulted in patients being moved to a 15-bed ward space at Fraserburgh.
However, for those who are pregnant and go into labour there are currently no maternity services in Banff and Buchan .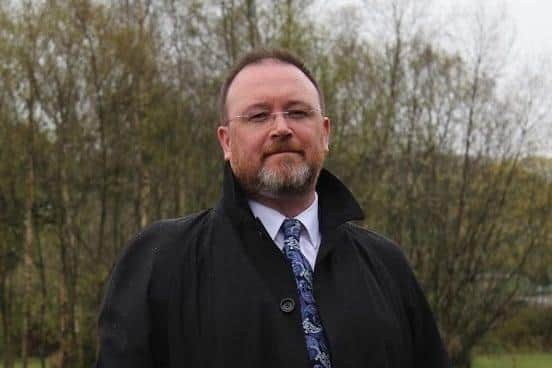 Mr Duguid has asked NHS Grampian for an exact timescale on when maternity services will resume in Peterhead but has warned against making the temporary closure permanent.
He said: "This temporary closure at Peterhead highlights the chronic shortage of maternity facilities across Banff and Buchan.
"Not only does this impact pregnant women in Peterhead, those living in areas across the region have been left to bear the brunt in addition to facilities shutting in Fraserburgh and Banff over the years due to Scottish Government cuts. The poor condition of the A90 trunk road north of Ellon or having to go cross-country to Inverurie is another concern.
"As we have seen across the NHS Grampian area, when services close down temporarily there seems to be a reluctance to open up again – perhaps because of a temptation to cut costs – but this must not happen with Peterhead maternity unit.
"Banff and Buchan mothers rightly have concerns and should have the guarantee of giving birth in their own community which is why I have asked NHS Grampian on exact timescales of how long this closure will last for."
An update given on the status said: "The community maternity unit is currently closed to births but continues to offer outpatient appointments and scanning services from the unit. Anyone who goes into labour in the Peterhead area will be re-directed to either Aberdeen or Inverurie."