The Banff and Buchan MP has been pushing for answers on when the 17-bed ward at Peterhead Community Hospital will reopen after legionella was found in the water supply in February.
But in a new response to a letter from Mr Duguid, NHS Grampian chief executive Caroline Hiscox said it was "not possible" to give a timescale on when the Peterhead ward would reopen as "investigative and remedial works are still being done".
Mr Duguid wants to see the Summers Ward open again amid concerns that it's not practical for patients and their families, particularly the elderly, to travel 20 miles for care in Fraserburgh.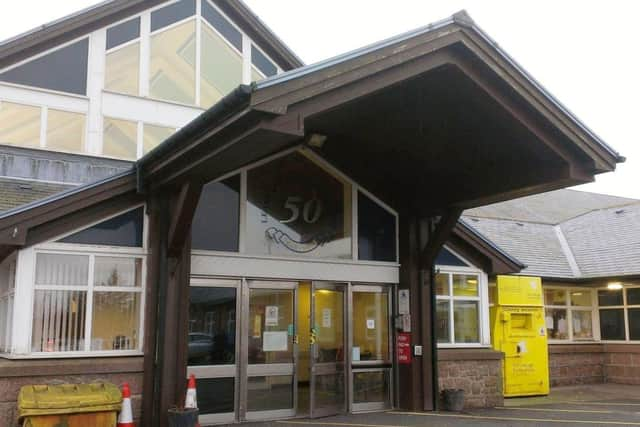 A total of 15 beds in Fraserburgh are being occupied by patients who otherwise would have been treated in Peterhead if it was open.
The MP said: "It's now three months since the legionella outbreak was detected at Peterhead and yet we are still no closer to finding out when the Summers Ward will reopen.
"While I'm glad the 15 patients are receiving treatment, it is not always practical, especially for the elderly, to travel 20 miles to Fraserburgh for inpatient care when they should be seen in their home community.
"I also worry about the impact it is having on Fraserburgh Community Hospital which was already under extreme pressure before the outbreak at Peterhead.
"I fear the longer this goes on, the more likely it is for NHS Grampian to continue with this set-up which would be hugely detrimental to healthcare provision in Peterhead and across Banff and Buchan.
"Patients and staff need some clarity on when this much-needed facility will reopen and I will continue to push for answers on this."
In her response, Professor Hiscox said: "In relation to Summers Ward, I am afraid it is not possible to give a timescale when it will return to Peterhead Hospital because investigative and remedial works are still being done. Once those have been completed, the system will need to be cleaned and tested."