Commemoration and re-dedication of Ellon War Memorial
The people of Ellon will come together on Saturday, August 5 at the town's war memorial to remember those of their community who laid down their lives in the service of their country and to re-dedicate the memorial exactly one hundred years to the day since the original dedication in 1923.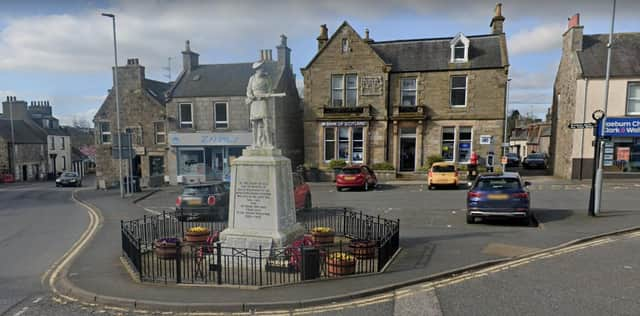 On that occasion a large crowd comprising of bereaved family members, war veterans, serving military personnel, well-wishers and local dignitaries and representatives of the clergy gathered in the town square to see the unveiling of the silver-grey granite figure of a soldier on active duty atop a solid granite plinth upon which are engraved the names of the fallen.
The one hundredth anniversary of the unveiling and dedication of the war memorial will be marked by a ceremony beginning at 10.40am at the memorial in the Square and all are invited to attend this community commemoration.
The Royal British Legion Scotland, the Gordon Highlanders Association and representatives of community groups and youth organisations will parade in the square and a piper and a bugler will be in attendance.
In an echo of the original service in 1923 the minister of Ellon Parish Church will re-dedicate the memorial and children will read out the 139 names of the fallen.
The ceremony is expected to finish around 11.45am.