Care home fined £20,000 over death of pensioner who drank cleaning solution
A care home has been fined £20,000 for breaking health and safety laws after a resident died from drinking sanitiser during the coronavirus lockdown.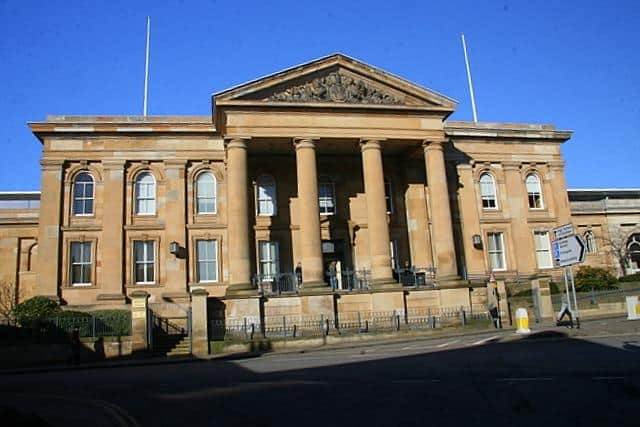 David Fyfe, 90, had dementia and lived in Tigh-Na-Muirn residential home in Dundee but on May 27, 2020 he ingested cleaning liquid and died four days later.
Tigh-Na-Muirn Limited, which runs the home, was fined £20,000 at Dundee Sheriff Court on Wednesday after it admitted breaching health and safety laws, the Crown Office and Procurator Fiscal Service said.
Debbie Carroll, who leads on health and safety at the Crown Office, said: "The death of David Fyfe could have been prevented if Tigh-Na-Muirn Limited had taken the reasonably practicable preventative measure of ensuring that residents were not exposed to the risk of hazardous cleaning chemicals."
Mr Fyfe was unable to take his own medication, and while in the home tested positive for Covid-19 on May 6 and was placed into isolation in line with the home's coronavirus plans.
Inside the room, in line with its infection control plan, cleaning products were to be stored on top of the bathroom cabinet. Supply issues meant the home could not get the preferred clinical wipes, and the plan was altered to include Sterigerm cleaning sanitiser.
During his time in isolation, the Crown Office said, staff at the home reported Mr Fyfe being more confused than usual and the facility's mental health manager had contact with him daily to help him understand what was happening.
But on his final day of isolation on May 27 that year, the Crown Office said, Mr Fyfe came to his door clutching his chest and reported he had chest pain.
Inside the room staff saw a paper cup with green residue on the table next to an unlabelled screw top spray bottle of sanitiser with its lid on, the Crown Office said, and the cup had a green residue in the bottom which was the same colour as the cleaning solution.
Mr Fyfe was taken to hospital, but died on May 31 at midnight.
The charge said he had ingested a quantity of the ammonium-based cleaning fluid and developed "acute severe inflammation of his airway and pneumonia" before he died.
An Angus Council investigation found the infection control plan did not consider the hazard to Mr Fyfe by storing chemicals in his room, prosecutors said.
Since the death, the Crown Office said, locked boxes were placed outside rooms and contain everything a person with, or suspected to have, Covid needs. It also has access to wipes, so Sterigerm is no longer required.
The charge said the home failed to "make suitable and sufficient assessment of the risks associated with the storage of cleaning products within residents' rooms" between March 20, 2020 and June 1, 2020, and failed "to ensure that the exposure of your residents to hazardous cleaning chemicals, was prevented or, where this was not reasonably practicable, adequately controlled".
It added that on May 6 that year, "a bottle of an ammonium-based cleaning liquid was placed beside toiletries on top of a cabinet above the sink in the bathroom of said David Fyfe and on May 27, 2020, David Fyfe ingested a quantity of the liquid and in consequence he developed acute severe inflammation of his airway and pneumonia from which he died".
The firm was also ordered to pay a victim surcharge of £1,500, the Crown Office added.