Campaigners pledge to fight new plan for golf course at wildlife site
Conservation organisations yesterday pledged to fight new plans for a championship golf course on an internationally important wildlife site.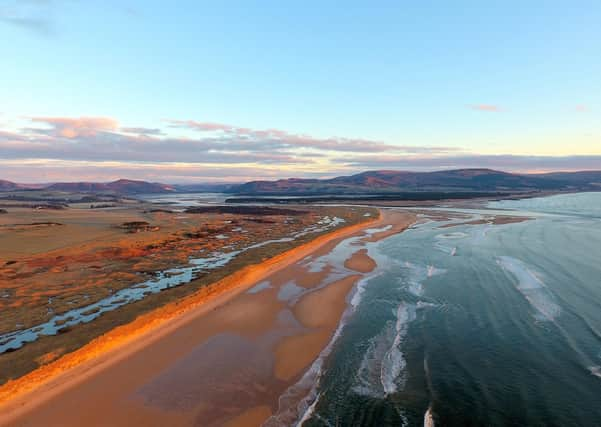 Permission for an 18-hole golf course at Coul Links, near Embo in East Sutherland, was refused by the Scottish Government in February this year.
A separate golf proposal has now been lodged with Highland Council for the site, which hosts a dune ecosystem of national and international importance and is protected by multiple conservation 
designations.
Coul Links is also home to a wide range of plants, birds, insects and other animals, which are either unique to that part of Sutherland, rare or in severe decline elsewhere in the UK.
The new application, made in the name of Embo Junior Football and Athletic Club c/o its chairman James McGillivray, is for "development of an 18 hole championship links golf course and practise area" covering around 805 acres.
While it acknowledges "the potential to affect nature conservation interests on the site both positively and negatively", it states the site is in "increasingly unfavourable condition".
It also highlights benefits to the local economy and "solid and substantial private investment waiting in the wings to support the establishment of East Sutherland as a key international centre for links golf in particular, and indeed Scottish tourism as a whole".
Conservation organisations, who previously fought a winning campaign to save the site, described the new plans as "ludicrous" after government reporters concluded that the harmful impacts of a golf course on the protected habitats and species "would outweigh the potential socio-economic benefits".
Kate Bellew, senior conservation planner for RSPB Scotland, said: "This is an absolutely ludicr ous idea to bring forward another golf course proposal at the nationally and internationally important wildlife site at Coul Links.
"We call on the local council to use their powers to refuse to consider any application that comes forward."
Bruce Wilson, Public Affairs Manager, Scottish Wildlife Trust (SWT), called for the plans to be "refused at the earliest possible opportunity".
He added: "It's astonishing this application has come back in largely the same form."
Dr Tom Dargie of Not Coul, a local campaign group set up to protect the Links, said: "We led a very effective campaign over a three-year period and we will fight it again, as effectively as before."
Comments
 0 comments
Want to join the conversation? Please or to comment on this article.