Call to get talking about mental health at Stonehaven event
An Aberdeenshire event is inviting people to get walking and talking about mental health as part of the Scotland-wide Time to Talk Day campaign.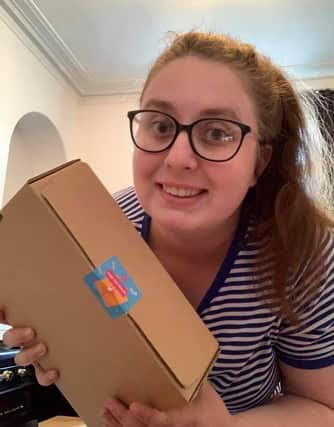 On Saturday, February 4, Stonehaven will play host to a Walk a Mile event to tackle mental health stigma.
Time to Talk Day is the UK's biggest mental health conversation, helping to break down barriers and reduce the stigma which prevents so many from asking for help when they need it.
The campaign, which is led in Scotland by See Me, the national programme to end mental health stigma and discrimination, invites people across Scotland to make space in their day for a conversation about mental health – which they can at a local Time to Talk Day event.
To get everyone talking about mental health, See Me volunteers Dawn Getliffe and Elaine Simpson are organising a Walk a Mile event, kicking off from the Stonehaven Leisure Centre to the St James Church on Cameron Street. The event sees people paired up to discuss what mental health means to them while they undertake a mile-long walk.
After the walk, local mental health organisation Pillar will have coffee, tea and biscuits on offer inside the church.
Over the years, Walk a Mile events have brought together people from all walks of life, including health professionals, carers, people with experience of mental health problems and students.
Elaine said: "Taking part in Time to Talk Day is a positive step towards ending the stigma associated with mental health.
"By talking openly about these issues, we can start encouraging those who might be struggling to come forward – or invite those who have experience of mental health problems to help them while raising awareness.
"Bringing people together in their community can build support, create new friendships and help rebuild people's self-esteem and confidence."
Dawn added that some of the best ways for people to open up about mental health is making time to talk: "Keep making time for one another. Keep inviting friends for walks, talks and teas and coffees.
"It's the wee things that keep the conversation going about mental health.
"Invite that person over. Check in on that friend you haven't seen in a while. Ask, 'Are you okay?' and reassure them, 'It's okay to not be okay'.
"Remember that we all have mental health, because mental health is much more than mental illness."
Walkers will meet outside the Leisure Centre at 12 noon before walking along the beach towards the harbour.
This event will be one of the many across Scotland to mark Time to Talk Day, with a mix of online and in-person events and activities taking place – all to get as many people as possible talking about mental health.
See Me director Wendy Halliday said: "As the cost of living crisis impacts on families and individuals across the country, it is no surprise that people's mental health is taking a hit.
"Time to Talk Day provides an ideal opportunity to open up about some of the worries that will be weighing on people's minds and how that's making them feel."
Anyone interested in getting involved can get in touch with Dawn at [email protected].
For more information on Time to Talk Day and other events across Scotland, visit the See Me website.