Buchanhaven Harbour Trust given King's Award for Voluntary Service
The King's Award for Voluntary Service (KAVS), has been presented to Buchanhaven Harbour Trust for its services to the community.
The KAVS is the highest award given to local volunteer groups across the UK and recognises groups that are volunteer driven, making an outstanding impact in their local community, and when viewed across the UK, exceptional at national level.
The award was originally established in 2002 to celebrate Queen Elizabeth II's Golden Jubilee, and previously known as The Queen's Award for Voluntary Service.
Following the accession of King Charles III, His Majesty expressed his wish to continue the Award, and this year marks the first King's Award for Voluntary Service.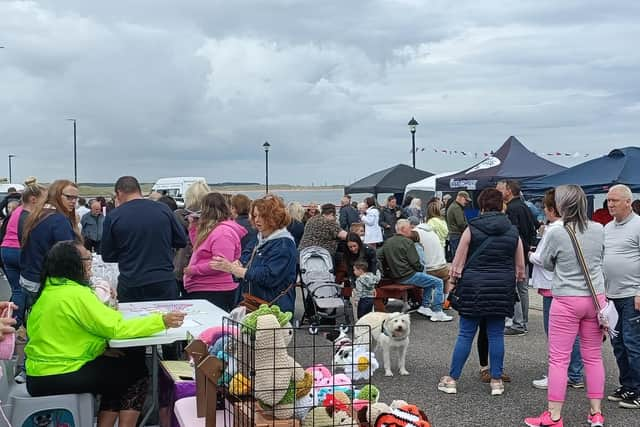 The Award is equivalent to an MBE and is awarded for life.
Lord-Lieutenant Sandy Manson congratulated the group, recognising the tireless work and devotion to the community. Other deserved awardees in Aberdeenshire were Home-Start Garioch and The Seed Box.
A spokesperson for Buchanhaven Harbour Trust said: "Buchanhaven are honoured and delighted to receive this award.
"It means a huge amount to everyone involved with our charity, both trustees and volunteers who work hard to create community spirit and bring people together.
"This award recognises everyone's contribution and we are proud to have been recognised."
Local volunteer groups have faced a number of challenges over the last few years, and this year's awardees were no exception, demonstrating outstanding dedication and commitment to deliver their front line services to benefit communities across the UK.
The Trust was presented with a crystal award and a certificate bearing His Majesty's signature by the Lord-Lieutenant. They also received two invitations to attend a Royal Garden Party.
A spokesperson for Home-Start Garioch said: Home-Start Garioch are beyond excited, honoured and delighted that our volunteers have been recognised with this fabulous award."
And The Seed Box added: "The Seed Box are delighted to receive the Kings Award for Voluntary Service in recognition of our past and current volunteers hard work and dedication."