Buchan businesses hop on board #OnYourBusStop campaign
A campaign to promote businesses across Buchan while incentivising people to utilise local bus services to explore the area has been launched by Stagecoach Bluebird.
#OnYourBusStop encourages individuals and families to explore the local area and consider the benefits of bus travel for their everyday needs, from commuting to shopping, while benefiting from exclusive offers and capitalising on the advantages of bus travel from affordability to environmental benefits.
Following the success of #OnYourBusStop Moray last year, the campaign has wheeled its way to Buchan, gathering support from businesses across the region to form a directory of partner offers, deals and discounts, exclusively available to bus users.
The campaign launch follows the recent re-opening of Peterhead bus station after it underwent a £250,000 makeover. A vital link for transport in the north-east with buses regularly running to Fraserburgh, Aberdeen and other destinations, the station now features new bus shelters, seating areas, planters and a colourful mural.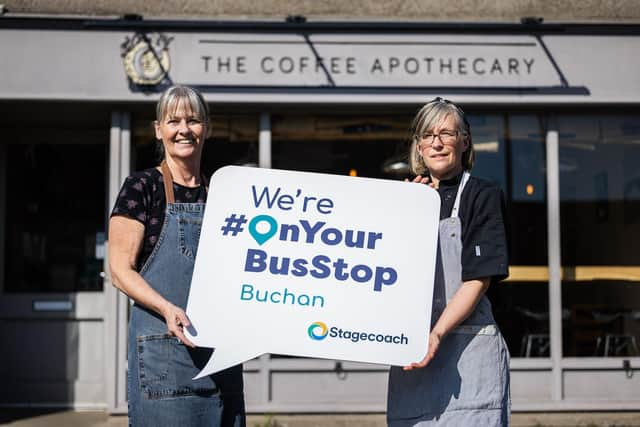 With a newly refurbished station, Stagecoach has commissioned #OnYourBusStop to encourage new visitors to the area to show off all the region has to offer.
#OnYourBusStop Buchan partner deals, ranging from free coffee to experience discounts of up to 50% off, will be accessible only to Stagecoach bus users throughout September and October 2023.
A diverse range of partners have already signed up with enticing offers, including Aden Country Park, Coffee Apothecary and Wheelie World, highlighting the abundance of activities, experiences and places accessible by bus throughout Buchan.
Free to sign up, partnering businesses are listed on the campaign's website and will be promoted across social media.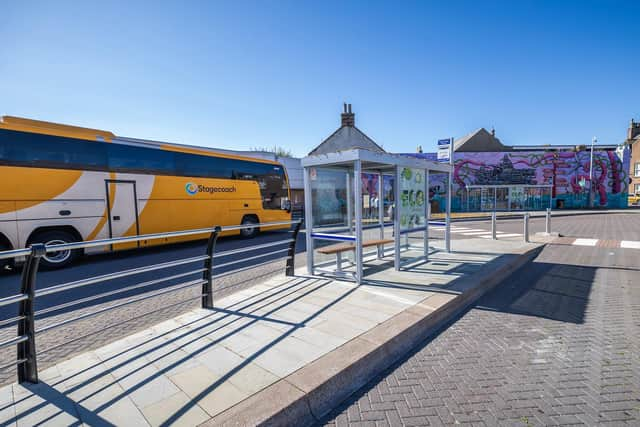 Daniel Laird, Commercial Director for Stagecoach Bluebird said: "It's free to become a partner, all we ask is that you offer an incentive for bus users to visit you. The more unusual the better, so feel free to be creative.
"The #OnYourBusStop directory is filled with fantastic offers from wonderful businesses so please do have a browse on our website www.onyourbusstop.co.uk and make one of them your next stop!"