Britney Spears: the pop singer's conservatorship explained as it goes back to court - and what is Free Britney?
The legal battle follows the release of the Framing Britney Spears documentary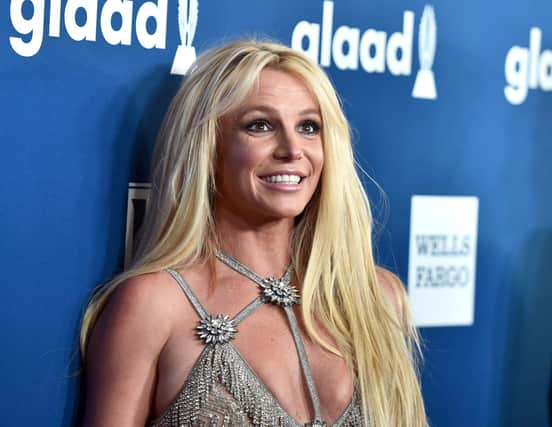 The legal battle over Britney Spears's conservatorship is heading back to court today (11 February).
It comes days after a New York Times documentary revealed further details about the controversial guardianship that the pop icon has been under since 2008.
The Framing Britney Spears documentary also focused on past media coverage of Spears, as well as highlighting the #FreeBritney movement that has gained momentum in recent years.
So, what is Britney Spears's court-mandated conservatorship and why is the legal fight over it back in court?
Here's everything you need to know.
What is a conservatorship?
A conservatorship is a form of court-mandated guardianship, where a judge appoints an individual or organisation to care for someone who can't make decisions for themselves or is unable to manage their own finances.
It is typically used for elderly and infirm people, and people with dementia.
In the US, conservatorship laws vary from state to state and they are usually granted when less restrictive options are ruled out.
Britney Spears's situation has been described as "unique" by experts because she is so famous and has a large estate.
What is Britney Spears's conservatorship?
The pop legend's conservatorship has been shrouded in controversy for years, but the new documentary has re-ignited public interest in it and raised questions about how it was granted.
Under her conservatorship, Spears's father, Jamie Spears, was given the power to control her career and finances.
The court-appointed role, put in place in 2008, was supposed to be temporary but Jamie has now controlled her assets for 13 years.
The arrangement means that her father, and a co-conservator, have the legal right to oversee and make decisions about Spears's own finances, medical treatment, business deals - and even her personal life.
Many aspects of the star's life and estate - she is thought to be worth $60million - are outside her control.
The conservatorship was granted after Britney purportedly struggled with mental health issues and was hospitalised in 2008.
The mum-of-two also had visitation rights to her children, Sean and Jayden, suspended.
When Britney was released from hospital, a Los Angeles court made the guardianship permanent.
What has Jamie Spears argued?
Spears's father has argued that his conservatorship is working.
His legal team has claimed that the pop star's estate has gone from being in debt to being valued at over more than $60million.
In November 2020, Jamie's lawyers said he had worked hard to restore Spears to "good health, reunite her with her children, and revive her career."
"Throughout his service as Conservator, Mr. Spears's sole motivation has been his unconditional love for his daughter and a fierce desire to protect her from those trying to take advantage of her," his legal team wrote.
"He wants his daughter to be happy, healthy, protected and thriving. His love for Britney is a material factor in how he has been able to turn her estate around from being in the red to what it is now."
Fans of Britney Spears started to question the legal ruling in recent years which resulted in the viral #FreeBritney movement.
Many of the pop star's fans have staged protests outside the Los Angeles courthouse where status hearings are held in the case as they are concerned about her wellbeing.
Some fans have even tried to do their own investigative work to find out the "truth" of what is going on and have used the hashtag to bring attention to the legal battle over the conservatorship.
There are also theories that Spears is trying to send messages for help through her Instagram photos and videos.
Why is there a court case?
The court case centres on this conservatorship that has given Spears's father control over her assets and personal life.
Lawyers for the pop singer filed for Jamie to be removed as conservator in August last year, arguing in court that Spears was "afraid of her father".
They said that she "strongly opposed" her father's position as her sole conservator and that she would not be performing again in public until the conservatorship was changed.
In November 2020, the judge in the case declined to remove Jamie but granted Spears's wish to appoint an outside financial group, Bessemer Trust, as co-conservator.
The hearing on Thursday 11 February is expected to feature discussions on what role the co-conservators will play in overseeing Spears's estate.
This co-conservatorship is something Jamie and his legal team have continued to fight, arguing that his powers over the singer's estate had been stripped away.
But on 3 February, Spears's legal team said "it would be highly detrimental to Britney's interests" to allow her father to be the sole person in control of her finances.
Jamie has fought for court proceedings to be held back from the public eye, while Spears's lawyers have sought greater transparency.