Brewdog gold can promo results in boss paying out £500,000 after 'costly mistake'
The boss of Brewdog, James Watt, has said he has paid out almost £500,000 to winners of the company's "solid gold" beer can promotion, branding it a "costly mistake".
The company attracted headlines after they held a promotion that offered people the chance to find a solid gold can amongst their cans of Brewdog. The promotion 'inspired by Willie Wonka' was ruled to be misleading by the Advertising Standards Authority (ASA) last year after winners questioned the worth of the cans and complained after discovering they were gold-plated.
In a LinkedIn post, he wrote: "I falsely thought the cans were made from solid gold when they were indeed only gold plated. In my enthusiasm, I had misunderstood the process of how they were made and the initial tweets I sent out told customers of the prospect of finding 'solid gold cans'. It was a silly mistake and it only appeared in around three of a total of 50 posts about the promotion, but as it turns out, those three tweets were enough to do a lot of damage.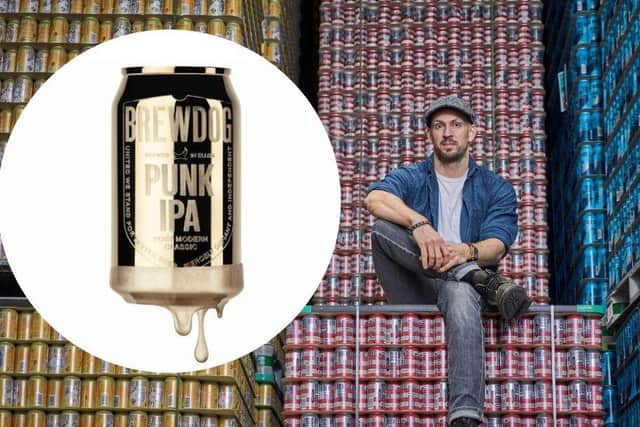 "The gold can saga was headline news. We were made to look dishonest and disingenuous and we took a real hammering online and in the press. Deservedly so. My initial tweets had been misleading and we deserved the flak."
The BrewDog boss revealed he now owned 40 of the gold cans and "all in all, it ended up costing around £470,000".
After conducting its investigation, the ASA said it received 25 complaints in relation to three social media adverts stating its can prize was made from "solid gold", with BrewDog claiming the cans were valued at £15,000.
The ASA said Brewdog told investigators that a single 330ml can, made with the equivalent 330ml of pure gold, would have a gold value of about £363,000. But the watchdog considered a general audience was unlikely to be aware of the price of gold, "how that would translate into the price of a gold can, and whether that was inconsistent with the valuation as stated in the ad".
Comments
 0 comments
Want to join the conversation? Please or to comment on this article.