Bookbug with Makaton Live Life Aberdeenshire Libraries
Live Life Aberdeenshire library staff have recently attended Makaton training with an NHS Speech and Language Therapist Makaton trainer.
Staff learnt basic Makaton signs that will enable those delivering Bookbug sessions to integrate signing with some of the popular songs and rhymes.
Bookbug with Makaton sessions will be launched in libraries across Aberdeenshire from the week beginning the 4 th of September.
Library staff will be integrating the 'Hello' and 'Goodbye' Scottish Book Trust Bookbug songs and a rhyme within their usual session.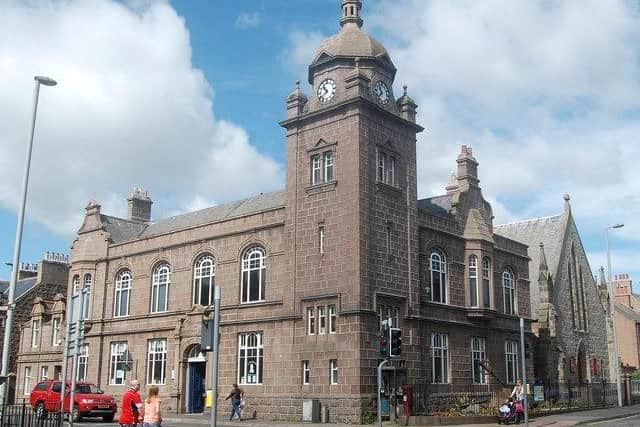 As the staff develop in confidence, they will slowly introduce more songs, rhymes, and a signed story too.
Bookbug, which is a Scottish Book Trust initiative funded by the Scottish Government's Improving Health and Wellbeing Division and Creative Scotland's Youth Music Initiative, is popular with Live Life Aberdeenshire library Early Years customers.
This year library staff have delivered over 800 Bookbug sessions across Aberdeenshire attended by approximately 16,000 under 5s, along with their parents and carers.
Live Life Aberdeenshire is delighted that their library team has embraced this learning opportunity to make their Bookbug sessions more inclusive. Sharing songs, rhymes, and stories with little ones helps develop their language and social skills and can have a positive effect on the emotional well-being of babies/children and families.
Cllr Anne Stirling, chair of the council's Communities Committee said: "Live Life Aberdeenshire celebrates our library staff's dedicated embrace of Makaton learning. Their dedication elevates our Bookbug sessions, imparting language, communication, and well-being benefits to the youngest members of our community."
Avril Nicol, Head of Live Life Aberdeenshire mentions: "Through these sessions, we're harmonizing the power of language, music, and inclusive learning, aiming to make a positive impact on the lives of both children and their families."
Local Bookbug sessions will be held at Peterhead Library on September 14 from 10.30am to 11am and on September 22 from 1.30p to 2pm. Registration is required and the sessions are open to youngsters from birth to five years.
A session will be held at the same time on September 18 at Fraserburgh Library, although this session is fully booked. A second session will take place on September 25 at the same time.
Rosehearty Library will hold its session on September 19 from 11.30am to 12 noon. There are spaces and registration is required.
For further information visit https://tinyurl.com/yd9tx6t3