Bonnybridge's UFO cases explored in new TV documentary
Bonnybridge's reputation as a UFO hotspot is about to feature in a new TV show exploring the global phenomenon.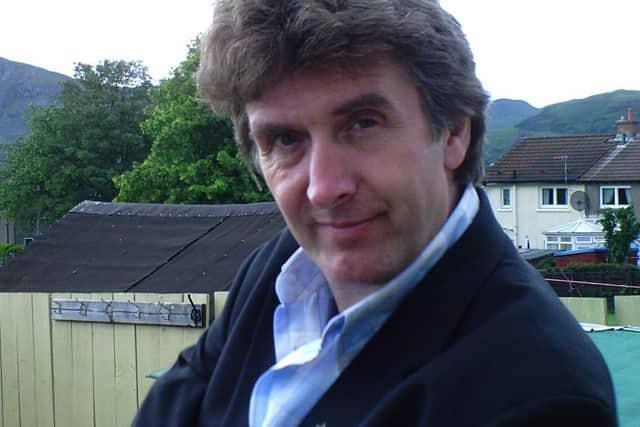 It is being recorded by Malcolm Robinson, founder of Strange Phenomena Investigations.(SPI) - and his door is still open to anyone with an unexplained sighting they want to share.
The documentary will air on Sky History Channel, and aimed primarily at the US market, giving the Forth Valley town more worldwide exposure.
Sauchie based Mr Robinson, the author of eight books on the subject, plans to start filming next month.
He said: "We have pretty much got our quota of witnesses, but if anyone has video footage or a really good sighting, they are always welcome."
Bonnybridge sits at the heart of the 'Falkirk Triangle' with UFO-ologists comparing it to Roswell in the US.
It dates back to a report of a shining, star shaped object hovering over a road in 1992.
Mr Robinson said: "Bonnybridge is probably the UK's main UFO hotspot. We call it a window. - it generates a higher concentration of reports than any other place in the UK.
"In Falkirk people are aware of flight paths to Edinburgh, Glasgow and Cumbernauld, and are well used to navigation lights.
"Many reports of UFOs in general can have natural explanations or be the result of a misperception - but that few per cent which can't, are the fly in the ointment, and can be bona fide.
"I know people can rubbish these reports, but you have to experience it for yourself. I have been in haunted houses and had my hair pulled and been kicked by nothing. That's when you stop being a sceptic and think, maybe there is something in this …"
Mr Robinson, who set out 1979 to debunk the myths, admits there are sceptics, but said: "It has put all the all towns round here on the map internationally.
"I wouldn't be in this subject if I felt it was a load of rubbish
"It is a worldwide phenomenon, and one that is still going on."
Malcolm is also giving a talk on famous Scottish poltergeists at Sauchie Town Hall on November 20.
Thank you for reading this article on our free-to-read website. We're more reliant on your support than ever as the shift in consumer habits brought about by Coronavirus impacts our advertisers.
Please consider purchasing a subscription to our print newspaper to help fund our trusted, fact-checked journalism.