Bin collection calendar blunder
Everybody knows the rhyme 'Remember, remember the fifth of November' – but it seems Aberdeenshire Council has forgotten it.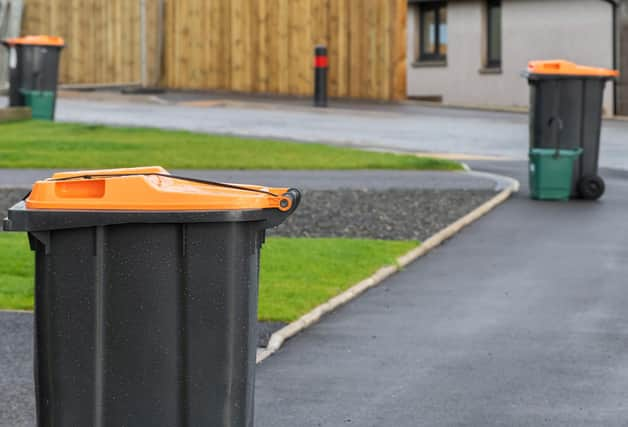 The famous date has been missed out of a new bin collection calendar issued to residents in Stonehaven.
Aberdeenshire Council distributed the leaflets last week to let locals know which bin would be collected, and when, for the remainder of the year.
The move came as the local authority prepares to launch its new three-weekly collection service.
The new bins will be delivered later this month, and collections will move to the new distributed timetable by the end of May.
However, after the leaflets dropped on doorsteps across the town, residents were quick to take to social media after spotting the blunder.
Margaret Sweeney was concerned Aberdeenshire Council would need to spend crucial cash to print new calendars.
She said: "Does anyone ever check these things before they go out?
"They will need to spend more money to resend it."
But John Springer saw the funny side of the mistake, saying: "Don't forget to throw the old schedule in the blue bin."
While David Cutteridge added: "The whole thing is a shambles."
An Aberdeenshire Council spokesman confirmed that the local authority is aware of the mistake and apologised for any confusion it may have caused.
However, as the same day of the week for collections runs through the entire calendar, they will not send out another leaflet with amended dates.
The spokesman said: "We are aware of a missing November date on some Stonehaven calendars.
"Please be assured that the day of the week for your collections does not change from what is consistently displayed throughout the six months of your provided calendar."
Residents across the region can check the dates of their refuse and recycling collections at any time by using the council's postcode checker at online.aberdeenshire.gov.uk/Apps/Waste-Collections on Aberdeenshire Council's website.