Best Rental Company title for Peterhead firm
A Peterhead firm has been named Best Rental Company for Aberdeen and Aberdeenshire in this year's Scottish Business Awards.
MB Plant, which operates from its Wilson Street premises, will now go forward to the Scottish Business Awards final in November this year in Glasgow.
As a family business in operation 30 years this year and having three generations of the family working within the business, the firm is both honoured and privileged to be recognised alongside some of the best local entrepreneurs and talented business in the local area.
This year MB Plant will go through a rebrand of the companies' logos and signage and they have already started to roll out the new logos to their vehicle haulage and rental fleets.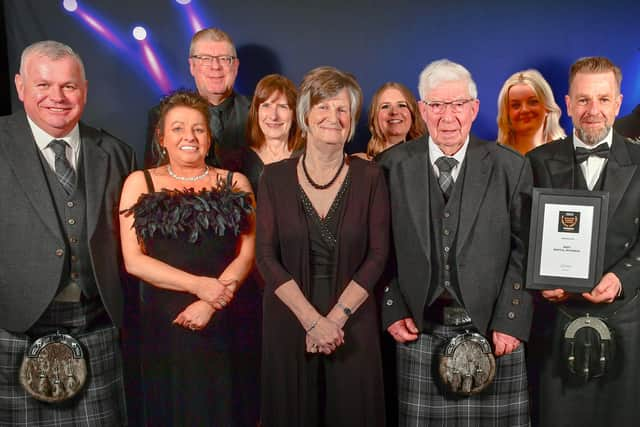 It is currently undergoing a revamp of the original premises at 14 Wilson Street.
Over the course of the coming year there will be the installation of a MOT Test Centre to increase client's vehicle repair capacity.
Alongside the MOT Test Centre expansion there is to be a HGV repair centre.
The revamp of the site will also support and streamline the servicing and repairs to our own in-house vehicles, HGV's, plant, and equipment.
It will also be looking to add to the headcount of staff.
This all reflects MB Plant's motto as being a "One Stop Hire Shop".
Recently MB Plant expanded its training capabilities with an additional trainer and as well as offering RTITB and PASMA accredited training they can now also offer NPORS accredited training to ensure operators of their plant hire equipment and machinery are competent.
The most recent development at MB Plant has been the introduction of a vehicle forecourt where customers can find a range of vans, cars and 4x4s for sale.
MB Plant has expressed thanks to all its customers, clients and suppliers who have supported the company over the years.
MB Plant will also have some very exciting news later this year to share with everyone.
More details on this will follow in due course.