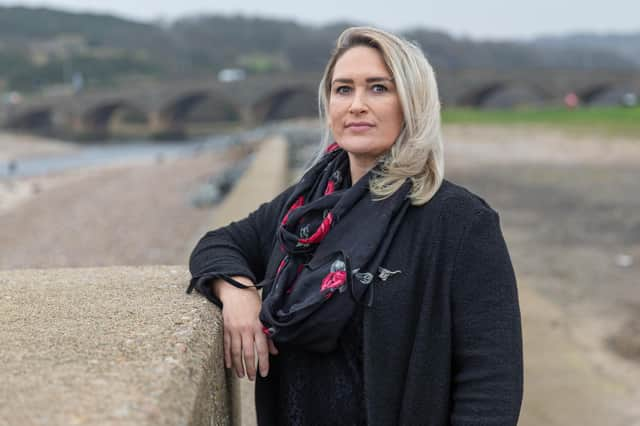 The Banffshire & Buchan Coast representative is appealing to businesses and members of the public – who can afford it – to donate food items, toiletries, sanitary products, and children's clothes and toys ahead of Christmas.
The initiative will see Buckie Community Larder, Banff Toy Bank, Daniels Place in Macduff, Aberdeenshire North Foodbank Fraserburgh, and The Food Bank Centre in Peterhead all benefit from donations that will be split between the five charity organisations.
Ahead of launching this week, Ms Adam is asking organisations and businesses to volunteer their premises as a drop-off point for donations.
Interested parties should contact the MSP via email, [email protected] to offer their establishment as a publicised drop-off location.
Commenting, Karen Adam MSP said: "Christmas should be a happy time for children and families, for many though, it can be a time of profound stress and heartache.
"Unfortunately, the cost of living crisis has further devastated people's finances while plunging more into experiencing that same struggle.
"No one should face having to go hungry - and during Christmas time - that thought often becomes more pertinent as the squeeze on everyone's finances grows in the winter months, and with families feeling the pressure to spend on presents for their children.
"Sadly, the reality is that many children will wake up with nothing to open on Christmas morning or a hot meal to enjoy on Christmas day."
She continued: "I have seen the community spirit and generosity of individuals and businesses in Banffshire & Buchan Coast countless times over the last year.
"I know we are a community that pulls together to stand by one another in times of need.
"The resilience and community working during Storm Arwen is a prime example of our community at its best.
"I know things are tough for just about everyone at the moment, but my appeal is to those who can afford to and are in the financial position to help hungry people and the children that would otherwise go without this Christmas.
"As we look ahead of the launch next week, I want to thank Highland Media for playing a constructive part in this.
"Their help to amplify the Christmas Appeal will mean more children will at least have something to open this Christmas."
Last Thursday the Bank of England raised interest rates by 0.75 per cent to 3 per cent, the biggest hike in rates since 1989.
It also forecast that the UK was facing 'a very challenging' two-year recession, which would be the longest on record.
Interest rates have been on the rise since December in an effort to curb soaring prices – with inflation currently standing at its highest level for 40 years.