The St Andrews University student shares her love of the Scots language through her art, as well as posting a Scots word of the day, to the delight of her almost 40,000 followers.
However, in what is becoming a darkly predictable trend on social media, she has received torrents of abuse and cruel comments in response to her videos.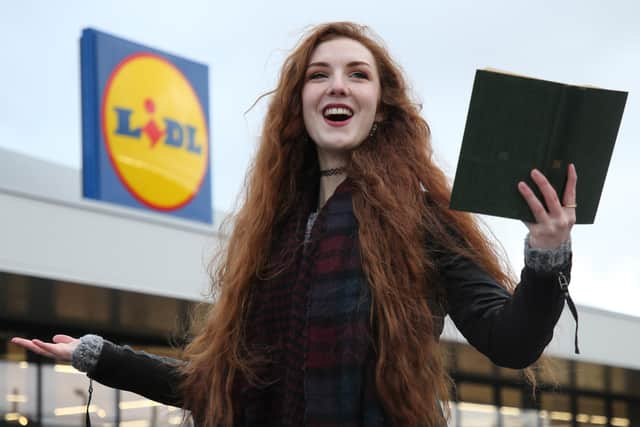 Scottish comedian Janey Godley, who is no stranger to similar attacks, has stood up more than once for the young poet, and recently was joined by acclaimed author Neil Gaiman.
After posting a comment asking why a video of a young woman reading her own Scots poetry should bother so many people, Gaiman responded: "On the other hand, if the sad arses of Twitter hadn't shown up to shout at her, you wouldn't have pointed it out and I wouldn't have gone to her
account and watched her poetry, loved it and followed her.
"And RTd her to 2.8 million people. So there's that."
The American Gods author had previously retweeted Pennie's poem Daft Days, about the time between Christmas and New Year.
Pennie responded: "This week has been so rough, but both ae yous supporting me means mair than I can ever describe.
"Thank yous fae the bottom ae ma wee twisted heart. X"
Gaiman also wrote of the 21-year-old poet: "I love listening to you read your work.
"(And it fascinated me how much I know I'd struggle with written down that I have no problem at all understanding when spoken.)"
In an interview with The Scotsman in October, Pennie said: "I've been shocked to find most of the haters are Scottish people who say 'Scots is just English spelt wrong', or 'you make Scottish people sound stupid, it's fake Scottishness.'
"It makes me sad because it's a modern language and it's part of our culture, so it's not something that should be dismissed and left to die out."
Pennie's poetry can be found on her Twitter page here.
A message from the Editor:Thank you for reading this article. We're more reliant on your support than ever as the shift in consumer habits brought about by Coronavirus impacts our advertisers.
If you haven't already, please consider supporting our trusted, fact-checked journalism by taking out a digital subscription.