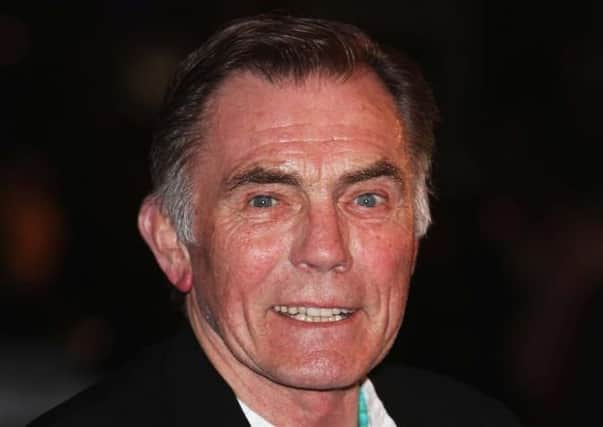 Throughout his long and interesting life, Maurice made many friends and enjoyed the admiration of millions of fans throughout the world. However, I was unfamiliar with his work until we were introduced by his stepdaughter Alice. She simply said, "I think you will like my parents".
She was correct. Maurice, his wife Vanessa, myself and my wife Nancy became fast friends due to our shared interest in the performing arts. However, I was still curious, even after many meetings, about the range of roles Maurice played in his extensive career on stage and screen.
Therefore, I used my research skills to analyse the types of roles that he played from youth through old age and realised very soon that each one was portrayed with genuine authenticity. Maurice did not play a character; as he often said, he "inhabited" the person he was playing.
My favourite role, of the hundreds he performed, was Irishman Stephen Dedalus in James Joyce's epic drama Ulysses. Although only thirty years of age at the time, Maurice inhabited this character with such wisdom and intimacy it was as though he and Dedalus were actually twin brothers separated at birth. In one critical scene, an English headmaster tells him that "God is the most important influence in the world" and when shouts are heard from the street Dedalus quickly rejects this by loudly announcing "God is a shout in the street!"
Each role inhabited by Maurice Roëves was in fact a revelation, layer by layer of the uncreated conscience of our race.
Towards the end of his life, one time when he was in hospital, my wife and I went to visit him. He was agitated and despondent. I did not know how to comfort him. My wife, however, sat beside him, gently placed her arm around his shoulder and whispered, "Maurice, this experience is good preparation for playing King Lear".
Immediately, he looked up, smiled, nodded in approval and then we could see that for the millionth time he was indeed forging in the smithy of his soul a new role to inhabit.
Whether performing in a panto, on the telly in Tutti Frutti, as a Shakespearean king or simply sipping his favourite whisky while stroking his beloved dog Bobby, with Maurice, what you saw was always genuine and authentic. In a world that is so often filled with artifice the kind of honesty and candour that Maurice inhabited was indeed refreshing and made me ever more curious to discover what was deeply inside this rare soul.
When Maurice turned 80, his family invited me to compere a surprise birthday party attended by more than 100 friends and family. We used the classic This is Your Life framework to tell the story of his remarkable life.
As I listened to the stories from people who had known him much longer than me, I was struck by how many of them, like me, had found him to be one of the most genuine and honest people they had ever known.
From California to New Mexico, to Scotland, every one of these people recognised, as did my wife and I, that despite his talent and fame, the most memorable quality of this great man was his ability to deeply understand and inhabit human nature in every part, including his greatest role of all, that of himself as husband, father and actor.
Throughout the afternoon, following each testimonial, I would take out my whisky flask and invite the guest who had just spoken to have a drink with me in honour of Maurice. Each time, Maurice would look at me slyly from far stage left as if asking, "Where's mine?" Finally, at the end of the programme I removed the top from my walking stick and extracted another flask of whisky and shared it with Maurice; he was both relieved and delighted.
Because we shared a love of Scotland's Water of Life, I always brought some with me when I visited him in hospital. During one of my last visits, just as I was about to sneak him a wee drink, his doctor entered the room. I turned to her and asked if it would be alright for Maurice to have a wee drink. She raised her eyebrows and then said, "Well, it has to be in my orders". With that she took out her pen and wrote in the orders "One daily dram for Mr Roëves." Together, Maurice and I toasted the wise doctor with a loud "Slainte." We made our own shout in the street that afternoon.
Now, those shouts and furies that I and millions of others treasured have, sadly, become quiet. However, whenever I hear a shout in the street, I will pause in gratitude for the life of Maurice Roëves, who authentically inhabited many other other lives so that we may better understand ourselves.
Professor Joe Goldblatt is Emeritus Professor of Planned Events at Queen Margaret University.