Andrew Paterson: Where there's a Will there's a way, even in these troubled times
In an unprecedented time, it is important that you can continue to manage your personal legal affairs in the most efficient way possible and feel supported in doing so. Lawyers are thinking fast about ways in which various deeds can be finalised whilst adhering to social distancing rules.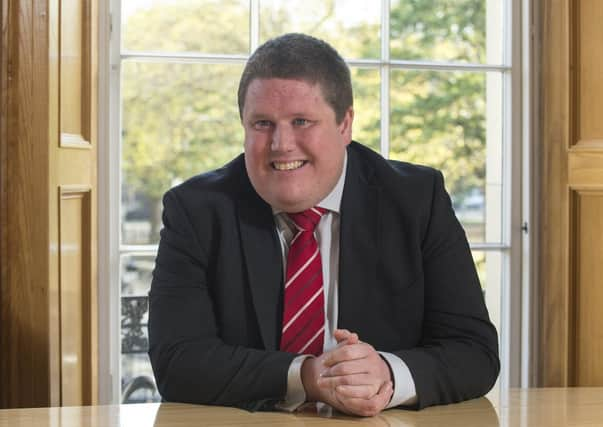 The general rule for signing Scottish Wills is that they must be signed at the foot of every page in the presence of one independent adult witness.
Given social distancing rules, it's not always possible for an independent adult witness to be present, unless you live with someone to whom you are not related and is not a beneficiary of your Will, eg a flatmate.
Some options available are:
1. Sign the Will without a witness: although not ideal, the courts would still be able to accept an unwitnessed Will as valid as long as certain additional evidence is provided after your death, such as affidavits by people familiar with your signature.
2. Your solicitor could post you two copies of the Will to sign (or you print two copies which your solicitor sends you by email). You sign one copy without a witness and sign the second copy with a witness, once social distancing rules have been relaxed. This means you are not delaying on signing your Will and the unwitnessed Will can be destroyed once the second Will is witnessed.
3. Video link – the Law Society of Scotland (LSS) has issued guidance suggesting Wills can be witnessed by a solicitor using video technology, but preferably some form of technology allowing the video call to be recorded for record-keeping purposes. The solicitor should witness you signing each page, or arrange for someone else on the video call to do so. You should then post the principal Will back to the solicitor who should sign it as witness as soon as it reaches them.
Ensure the witnesses remains two metres away – this has been suggested, although there are concerns that Coronavirus can survive on paper for up to 12 hours, so there is potential for it to be transferred from handling the Will.
4. Scottish Powers of Attorney (PoA) all contain a Certificate of Capacity which must be signed by a practising lawyer or UK-registered and licensed medical practitioner. Powers of Attorney must also be witnessed by an independent adult. Legislation governing the signing of PoA requires the lawyer/doctor certifying capacity has interviewed the granter immediately before the signature.
The LSS has suggested a Skype or FaceTime video call can be adopted to satisfy this legislative requirement if a face-to-face meeting isn't possible. If the solicitor is satisfied the granter has capacity, then, at the solicitor's request, the granter should sign the document and the witness should sign as appropriate. The granter should show the solicitor the signed copy PoA document, and then return the principal signed document to the solicitor as soon as possible. Once received, the solicitor should incorporate the Certificate of Capacity into the document. It should be signed by the certifier on the same day as execution by the granter.
Whilst not essential to witness a PoA because it becomes self-proving once it has been registered by the Office of the Public Guardian, it would still be useful for it to be witnessed, if possible within the parameters of social distancing rules.
Andrew Paterson is a Partner, Murray Beith Murray
Comments
Want to join the conversation? Please or to comment on this article.