Agony aunt Philippa Perry brings her problem busting show and book to Edinburgh
The agony aunt on Grayson, Kevin the entitled cat, and how to achieve contentment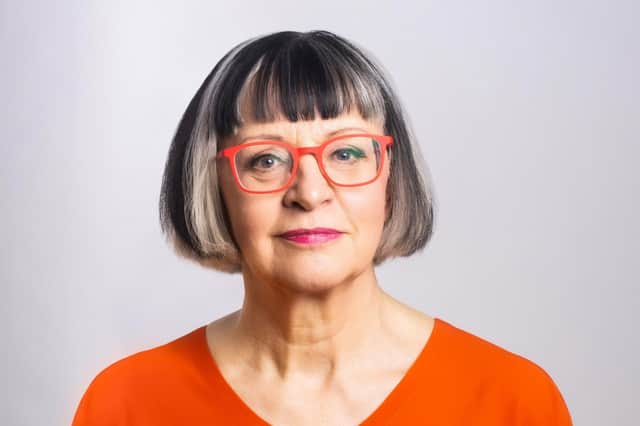 Psychotherapist, TV presenter, author and journalist Philippa Perry, one half of national treasure couple along with artist husband Grayson, is coming to Scotland this weekend and you to tell her your problems.
Some may be answered in her new title, The Book you Want Everyone You Love* To Read (and maybe a few you don't), which takes her weekly advice column in The Observer magazine as a starting point, and is published today. But as Perry stresses, one size does not fit all, which is why she's taking her show, An Evening With Philippa Perry: The Show You Want Everyone You Love To Go To, on the road.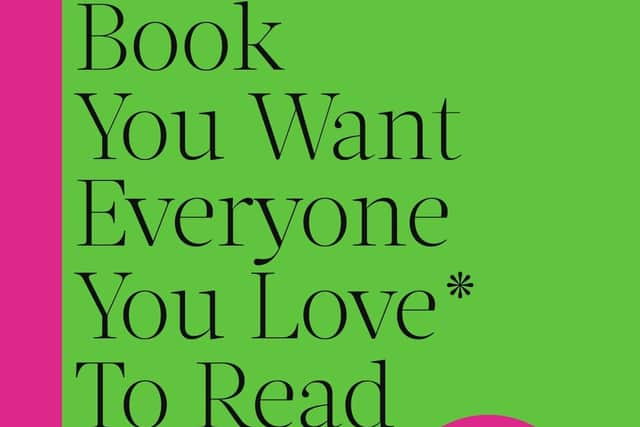 Anyone who feels stuck because instead of asking yourself WHY can't I get a partner or WHY do I always get into this mess or WHY can't I come to terms with change, it helps people ask the HOW questions, like HOW am I behaving that this always happens and what could I experiment with to do differently?
WHO DO YOU TURN TO WHEN YOU HAVE PROBLEMS IN YOUR OWN LIFE?
I've got some lovely friends I usually turn to and what I find about any dilemma is that things happen in conversation. Don't think you have to have it all worked out before you tell someone. It's so much more interesting to thrash it out before the idea is formed so you get more input and ideas coming in.
I think the last dilemma I had that I needed friends for was whether to buy myself a studio for my art. Could I take myself seriously enough as an artist? And they were brilliant, going 'give me your phone' and ringing up estate agents, and I got my studio and I've never regretted it.
Sometimes we just need other people, even people maybe we're not that close to, to thrash out ideas with. That's what I do when I'm stuck. And I do get stuck. I have not got it all worked out.
WHICH PROBLEMS COME UP MOST OFTEN?
They're usually about relationships in some form or another, with yourself or other people. Either a love relationship or lack of one or not getting on with close friends or family or being able to cope in a large group (but they never say that, they always say, I don't get on at work' or something like that).
Then there's 'how do I be happy?' but I think that's the wrong question. I think contentment is better, let's lower the expectation a little bit. We can't be happy all day.
SO WHAT IS THE KEY THING TO REMEMBER FOR HAPPY RELATIONSHIPS?
That we can't manipulate other people and one of the key ingredients to a happy relationship is to surrender to it. Now surrendering is a risk - surrender to a shark.and you become a shark's dinner - but if you let go of trying to control the other person and what they think of you and allow something to happen between you, that's when you have a really good connection.
Surrendering to the process of being with someone and dialoguing with someone, allowing someone to influence you is key to a good relationship because if you're not in the slightest bit porous you can't let anyone else in and therefore you're stuck on your own.
WHY HAS YOUR RELATIONSHIP WITH GRAYSON BEEN SUCH A SUCCESS? YOU'VE BEEN TOGETHER A LONG TIME.
Maybe that's why. There's nothing like being together a long time to get to know someone. But there's no one size fits all. Some people think 'talk about something before it gets big' and other people say 'don't sweat the small stuff', but I think it helps that we've both had therapy, so we're not rubbing our neuroses too much on the other person because hopefully we've unpacked most of them.
WHAT DO YOU DO IF YOU DON'T IMMEDIATELY HAVE THE ANSWER FOR SOMEONE?
I love that. That's my favourite thing, when I get an email and think 'wow, I don't know what to say' because if I don't know then other people probably would find it difficult as well so it might be the most interesting. Then I read and research around it., might consult with the supervisor, another psychotherapist, or somebody who knows that section of society or that culture. Those are my favourite ones to grapple with.
WHAT ARE THE MOST COMMON RELATIONSHIP MISTAKES WE MAKE?
Assumptions. When we assume that if that person doesn't help me with my wedding arrangements it means they don't care and they're rude, or the assumption that if that person is over involved in my wedding arrangements that means they're interfering and want to control me.
People assume when other people behave a certain way it means the same thing as it would if they behaved in that way so they project themselves onto the other person whereas the other person might think 'oh, I don't want to interfere so I'm staying back from the wedding arrangements', or 'I want to help as much as possible so I'm doing all I can' and these good intentions get misinterpreted. We misinterpret each other's behaviour all the time. And I think that causes so many misunderstandings. You can always sort it out by asking.
I think before we make a complaint about someone we need to check out an assumption. Did the wind catch the door and slam it behind you, or were you really angry and slammed the door? If you just assume they were really angry when actually the door got caught by a gust of wind, that could be YEARS of family feud, sorting that one out.
DO YOU EVER FEEL LIKE TELLING PEOPLE TO STOP WHINING AND JUST GET ON WITH IT?
No, that's not really useful. It's non-specific, abusive advice I think, and no I don't.
If you are de-sensitised because you've been brutalised the only way you've survived is by not minding your feelings. And the trouble is if you don't mind your feelings you don't really care about anyone else's either, so that is the 'shut up and get on with it brigade', the 'never did me any harm' brigade. I think it did, I think it made you very insensitive to other people's suffering.
WHAT WAS THE LAST THING YOU LAUGHED AT.
I laugh a lot at Instagram reels of cats. Cats bossing it I particularly like, cats attacking someone who's being annoying. I'm very fond of a cat video. I laugh quite a lot because my husband is very funny and he makes me laugh.
I thought it was amazing. I was very proud of that. Fantastic. Hasn't the boy done well.
YOU'RE COMING TO EDINBURGH THIS WEEK WITH YOUR SHOW, HOW DO YOU THINK IT'LL GO?
I'm hoping everybody in Edinburgh gives me their problems when I get there. I've got a little app that you download on the phone when you come to the show and you can ask me questions anonymously so you don't have to stand up in front of the whole theatre and ask a question.
WHAT'S THE BEST PIECE OF ADVICE YOU'VE EVER BEEN GIVEN?
I think the best bit of advice any of us have ever been given is when something is put into words that you've always known but you've never articulated. So when you get a bit of good advice you go, yes, bingo.
Therapy is all about putting feelings into words, that's what makes it so interesting, taking those unprocessed, inchoate feelings and putting them into words, which processes them and means instead of the feelings having control of you, you've got more control of the feelings got them working for you instead of against you.
'What am I feeling?' This is the best advice for life if we're going to sum it down to one thing. 'What am I feeling and from that working out 'what do I want?' and then asking for it or going for it.
HOW DOES GRAYSON'S RECENT KNIGHTHOOD AFFECT YOU BOTH, BEING LORD AND LADY PERRY?
I tell you what I like; I was recently given an honorary doctorate by my alma mater, Middlesex University, and I'm very proud of that. It was a thrill to get because I felt it completed the 'I'm not thick' journey to to get an honorary doctorate.
The only time I like being Lady Perry is when I go to a formal dinner and it says it on my place name and I think 'Lady Perry, who's that? Oh! It's me.' I enjoy it like that, but no, I haven't told the window cleaner to call me Lady Perry.
AND HOW DOES YOUR CAT KEVIN FEEL ABOUT HIS RECENT TITLE, THE HONOURABLE KEVIN?
You know he hasn't told me.
SO HE'S BLASE? HE HASN'T CHANGED HIS EATING HABITS OR ROUTINE?
No. He's always been an over-entitled b******d.
WHAT'S THE MESSAGE OF THE BOOK?
What I want to get across is to be forgiving of your own mistakes and the mistakes of others. And if I haven't covered a burning question of yours, email me and I'll do my best to answer you – either in my column or in another book.
Or you can head along to the Assembly Rooms in Edinburgh and ask her yourself.
Philippa Perry's new book, The Book you Want Everyone You Love* To Read (and maybe a few you don't) is published on 12 October (HBK, Audio, EBK £18.99, Cornerstone Press). She is appearing at The Assembly Rooms in Edinburgh on Sunday 15 October at 7.30pm (Tickets www.fane.co.uk/philippa-perry).