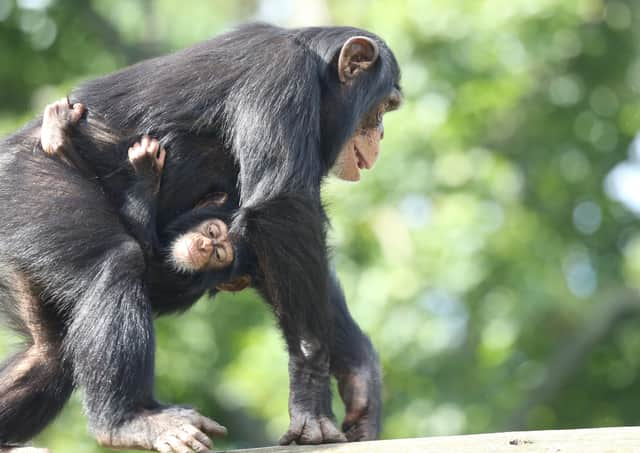 Seven-month-old Western chimpanzee Masindi practising her climbing skills with the help of her older brother Velu at Edinburgh Zoo.
Luckily for little Masindi, big brother Velu was there to give those all important tips at the Royal Zoological Society of Scotland's(RZSS) showpiece attraction in the Capital.
Masindi, a seven-month-old Western chimpanzee, clung onto Velu as the pair studied the intricate web of ropes in their incredible enclosure at the zoo.
The youngster shares her name with the nearest town to the Budongo Conservation Field Station in Uganda where RZSS funds vital conservation efforts for the critically endangered species which faces a loss of habitat among a host of other issues.
Mum Heleen, who was rescued from a research laboratory in the Netherlands before being brought to the zoo in 2010, gave birth to Masindi in February and she was named following a public vote.