He said: "Our focus at VisitScotland is the responsible growth of our industry, including the regional and seasonal spread of visitors and attracting higher-value visitors who stay longer and spend more.
"Our enthusiasm is, of course, tempered by understandable concerns over the continuing high cost of doing business, which remains a challenging backdrop for many in the industry. With the increased cost of materials, staff and energy, combined with double-digit inflation, the crisis is being felt by every business in Scotland.
"VisitScotland is continuing to support tourism businesses in the challenging times ahead, providing them with advice and guidance to help them in the short term, and to allow them to build a more sustainable future.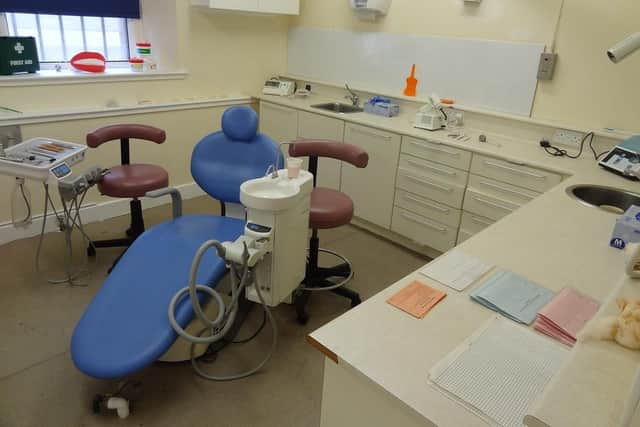 "It was fantastic to be able to immerse ourselves once again in the plethora of popular events - including the numerous Highland Games and agricultural shows, the Scottish Traditional Boat Festival, the Christmas Village and Nuart - that all made a return in 2022. And this year also got off to a dazzling start with the hosting of SPECTRA in Aberdeen once again, which attracted thousands to see the amazing light displays around the city centre.
"Also celebrating success early in 2023 were a number of Deeside businesses who won accolades at the Scottish Thistle Awards, which recognise and honour the very best individuals, businesses, partnerships and events in the industry for their innovation, excellence and success."
David added: "We are thrilled to be hosting the VisitScotland Connect 2023 travel trade workshop, on April 19 and 20, at Aberdeen's P&J Live.
"This will be our first in-person, industry-wide, travel trade event for four years, exclusively promoting Scotland as a leisure destination which will bring representatives from 23 countries to Scotland, including the UK, USA, Canada, Europe, China and Asia Pacific.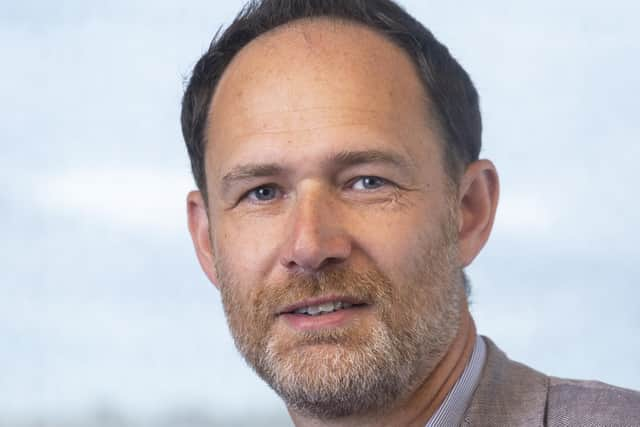 "I am looking forward to meeting international tour operators and travel intermediaries – as well as the fantastic Scottish tourism businesses – and offering them all a very warm welcome to Aberdeen.
"Looking ahead to the summer, Scotland will play host to the first ever UCI Cycling World Championships, which sees 13 world championships over 11 days of action in August.
"Tickets are now on sale for the various events – including BMX, indoor cycling, para cycling, mountain bike downhill and trials - and people can also volunteer and be part of history. The potential for cycling tourism in Scotland is huge so it's fantastic to see new investment in our cycling infrastructure, including the eagerly awaited Tarland Trails 2 in Aberdeenshire and a new pump track in Aberdeen that will surely help to capitalise on this.
"VisitScotland has also created a cycling tourism industry guide for businesses, to help them make the most of the cycling tourism market and help Scotland establish itself as a world-class cycling destination."
Speaking about the area's tourism offering, David said: "Our local attractions are preparing for what we hope will be a busy year ahead after the challenges of recent years. It's great to see Aberdeen Art Gallery packing in a number of great events and exhibitions, including 'Shadows and Light – the Extraordinary Life of James McBey' and later in the year 'Quentin Blake – Illustrating Verse and Book Covers'.
"Provost Skene's House in Aberdeen profiles more than 100 remarkable individuals from Aberdeen and the North-East who are showcased in interactive displays; and further afield in the Shire, Peterhead Prison Museum is holding its very popular Peterhead Prison Break event in May.
"Looking ahead, major investments in the likes of Glenshee Ski Centre, Macduff Marine Aquarium and a new museum in Peterhead will see the depth and quality of the region's tourism offer continue to improve.
"Our new look consumer website www.visitscotland.com supports our work to build international demand and to reflect consumer needs. Partnership marketing is also a crucial part of our wider marketing strategy. Collaboration makes economic sense; it allows us to extend our reach and help bring our visitor offering to a wider range of audiences."