Aberdeen and Northern Marts announce new appointments to its canvassing team
Scotland's leading member owned cooperative, ANM Group has made two new appointments in its Livestock Division.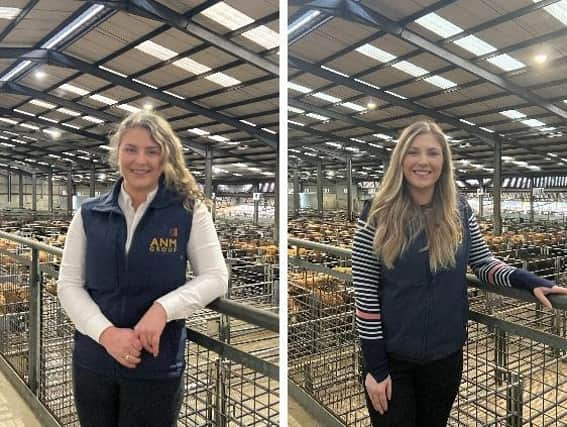 The announcements demonstrate the groups long-term commitment to expanding its canvassing operations across Scotland.
Anna Wilson joins ANM Groups livestock division as Canvasser/ Fieldsperson covering to the west and north of Inverness and up through the Black Isle towards Caithness. Anna is a native of Gollanfield near Inverness coming from a long-established farming background. She has held several industry related roles since leaving school and has worked at home on the family farm for the past 4 years. Anna will bring hands-on experience in this key position.
Melissa Buchan also steps up into the role of Canvasser/Fieldsperson for the Buchan area. Melissa has worked at the mart since her student days at Craibstone where she gained a Bachelor of Arts degree in Rural Business Management. She has strong agricultural ties to the area having been born and brought up on the family farm just outside of Fraserburgh. Her experience and industry knowledge make her an ideal candidate for this new role.
John Angus, Head of Livestock at ANM Group said: "We are delighted to welcome Anna and Melissa into their new canvassing roles within our Livestock Division.
"These appointments further strengthen our team whose focus remains to provide market leading services to members and customers throughout Scotland, whilst keeping in touch with the rural community and building relationships from farm to auction ring."