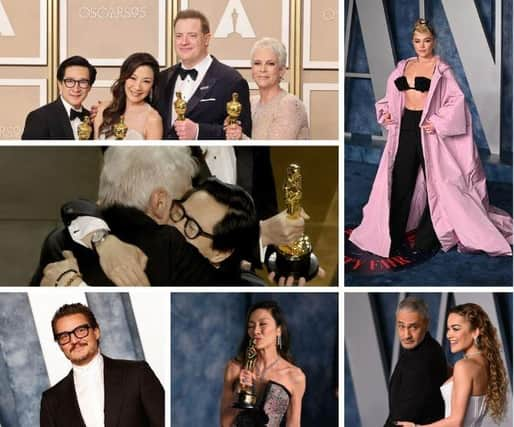 31 pictures from the Oscars 2023 including Brendan Fraser, Pedro Pascal, Michelle Yeoh, Lady Gaga, Daisy Edgar Jones and more on the red carpet
It was a night of high drama and high fashion in Hollywood for the 95th Academy Awards.
Jamie Lee Curtis and Vanessa Hudgens led 2023 Oscars arrivals, with Lady Gaga and pregnant Rihanna among stars in elegant black at the 2023 Oscars.
Nominees Brendan Fraser and Jamie Lee Curtis were among those arriving early to be greeted on the carpet which, in a departure from previous years, was the colour of champagne.
Here's a round up of some of the styles on show at The Oscars this year.