Pakistan floods one year on: 'Everything has disappeared, everything has finished'
Survivors of the devastating floods which hit Pakistan a year ago have told their harrowing stories
A man has told how he and his family spent almost two months stranded on the roof of an abandoned home, as devastating flood waters engulfed his village in Pakistan.
Ayaz Ali, 25, an arts graduate from Sindh, Pakistan, said he did not have the resources to evacuate the area when the floods hit last summer. He instead opted to hope for survival on the roof of a nearby property, with 11 other family members and friends, including a young girl who had recently undergone an operation.
"Some people made makeshift boats and they were able to leave on them," he says. "The people who were able to get out of the village or had resources to do so left. We did not.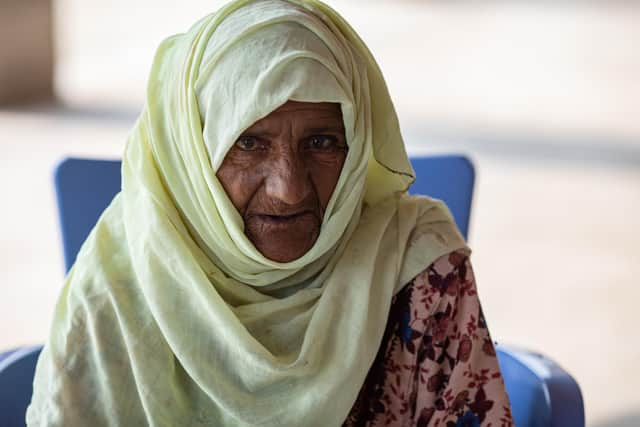 "The few people that remained here in the village sought shelter on the roof of a home that had not been destroyed. The residents of that house fled, and so we used the roof of their home for our survival.
"There was no shade for us up there. We used our charpais [rope bed mattresses] and sheets to give ourselves some shelter from the open sky.
"One little girl had kidney stones and she was not well. She had been operated on. There was no clean water we could give her. I got very scared for her well-being."
Mr Ali, who has abandoned his plans to work as a painter to help his family in their flood-hit village, said some of the adults managed to build a makeshift boat. However, he and others in the group decided not to use it for fear the children could drown if the vessel capsized. Instead, they remained on the roof for one month and 20 days, surviving on meagre supplies brought to them by boat by relatives.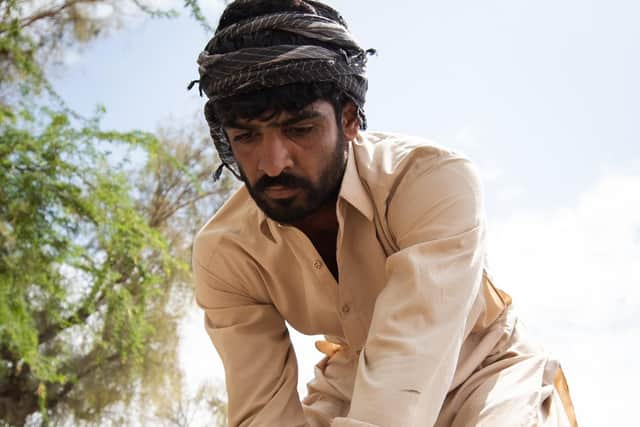 "When the waters began to subside, we used sticks to make a shelter," says Mr Ali, who, with the help of charity Tearfund, is now working on a project to build a channel that will help farmers and landlords irrigate the lands in a more efficient way to boost farming productivity. "We still live in that shelter now."
The UK's Disasters Emergency Committee (DEC) says vital funding is still needed to support aid work by its 11 charities, which have been delivering vital aid directly and through 23 local partners in Sindh, Balochistan, Khyber Pakhtunkhwa and Punjab.
Its emergency appeal has so far raised nearly £5 million in Scotland, and just under £48m across the UK.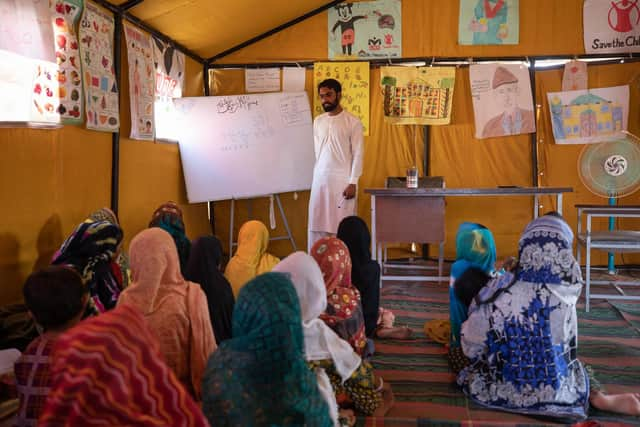 Also in Sindh, grandmother Haleema says her family are "always getting sick" since the flooding, which has left them living in a tent at the side of the road.
"I know that in my lifetime I never saw the kind of rains we received this year," she says. "I have watched as everything we owned was taken away. Everything has disappeared, everything has finished. We have lost our possessions, our homes.
"We started living in a tent on the road as we lost our home. Before, we had our animals, we provided for ourselves, we tended to our fields and that is how we bided our time. The waters took all of it away. We still have no home to return to and we remain in the tents after all these months. I find it very difficult to live in the tent at my age."
"When I came here, the roads were all muddy and there was stagnant water," he recalls. "It was difficult to even walk around. When the rains ceased and the sun came out, the villagers worked hard to restore the routes to and from the village. It was terrible to see how people were living through the winter when I came here. They were out on the roads, some without tents.
"People were very stressed. They had lost their homes and the cost of basic foods like potatoes went up. How could they afford the basics at that time?"
He found the school building had been reduced to a pile of rubble, and the disaster had had a lasting impact on his pupils.
"I observed that the children were very disturbed," he says. "These children had seen houses collapse, people die, cattle die and their bodies floating in the stagnant water. I knew that the children were traumatised."
Mr Hussein and other teachers have worked with the children since the flooding to help them live as normal a life as possible.
"The children here have big dreams: they want to be doctors, teachers, police officers, soldiers," he says. "They all have big dreams and I just want to play my part to help them fulfil those."
He adds: "People here have learned how to manage catastrophe. I have seen that they are careful with the things we have provided, such as hygiene kits, and they have saved some things for the future. There is a unity and sense of community now. The petty disagreements and quarrels between them were erased during the floods because they realised they needed to come together to survive."
However, Mr Hussein fears for the future. An analysis by a group of international climate scientists in Pakistan, Europe and the United States found climate change had directly contributed to the floods. They said 75 per cent more water was falling during monsoon weeks now than previously.
"I feel if it rains again this year the way it did last year they will struggle in the village," he says.
Comments
 0 comments
Want to join the conversation? Please or to comment on this article.