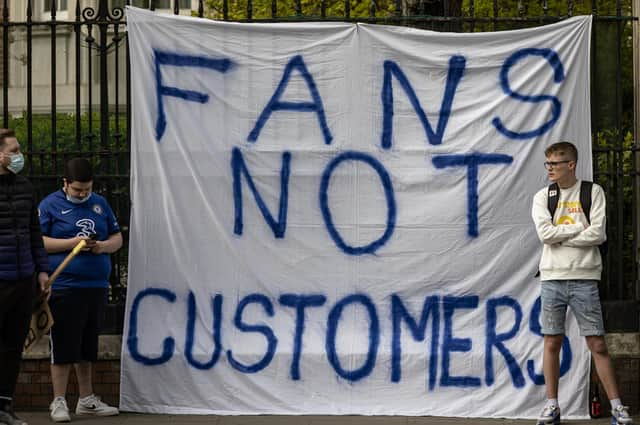 Elite football players from outside the UK and Ireland (and now the EU) need a visa like anyone else.
A special route exists to cater for them and other star athletes: the T2 Sportsperson visa. Getting a Sportsperson visa requires a letter of endorsement from the sport's governing body. For English football, the relevant government body is the Football Association
Guidelines on when the FA will issue endorsements say that "a club must be a member of the Premier League or The English Football League".
Clubs departing to set up a Europe-wide league would no longer qualify for visa endorsements.
In addition, the Home Office will only recognise one governing body per sport in each of the four UK nations, and the requirement for FA endorsement is written into the Immigration Rules.
Could these rules be changed? The Football Association has pledged to "consider all measures available to us, at all levels, both judicial and sporting", to stop the Super League. With the UK government (and even Prince William) also opposed, changing the rules for the benefit of the Super League seems like a stretch.
Visas, then, are a potential point of leverage for the authorities.
John Vassiliou is a specialist UK immigration and nationality solicitor at Shepherd and Wedderburn.