Will Orkney lead an exodus out of Scotland in the event of independence? – Christine Jardine
If independence happens, unionist areas of Scotland might complain they are being dragged out of the UK against their will, echoing SNP rhetoric about Brexit
Years ago, in an Aberdeen pub, a friend of my husband's told me that if Scotland ever got independence, Orkney should go it alone. "I am Orcadian and feel as Norwegian as anything else," he said. At the time, I foolishly dismissed it as emotional hyperbole.
What if various parts of Scotland were, in the event of some future separatist vote, to demand the right to choose which nation they were part of? Scotland, the UK or maybe even neither. I know it's crazy. But is it really any more unrealistic than Orkney saying 'well maybe we could be a crown dependency, have the same set-up as the Channel Islands, or go back to Norway'?
Think about it for a moment. For the past seven years, the SNP has shouted loudly for all to hear that 'Scotland is being dragged out of the EU against its will. We want our independence!' Well, might not the same logic be applied to various 'unionist' parts of the mainland if the separatists got their way?
Years of living outwith the Central Belt taught me that for many Aberdonians and Highlanders, decision-making in Edinburgh seems as remote as in London. So do I think it could work? No, I don't. Not least because I see the damage that Brexit has done and don't want to repeat it on any scale, for any part of Scotland. And neither do I want to lose a beautiful and precious part of our country like Orkney.
What I do think this past week's debate tells us, however, is that there is a much deeper dissatisfaction with the antics of the SNP/Green administration at Holyrood than has been previously acknowledged. Amongst its many unique characteristics is Orkney's eschewing of party affiliation almost completely at local government level.
The majority of their councillors are independent in the true sense of the word, their identifying feature being the community they belong to and work for. They expect the same commitment from other elected representatives.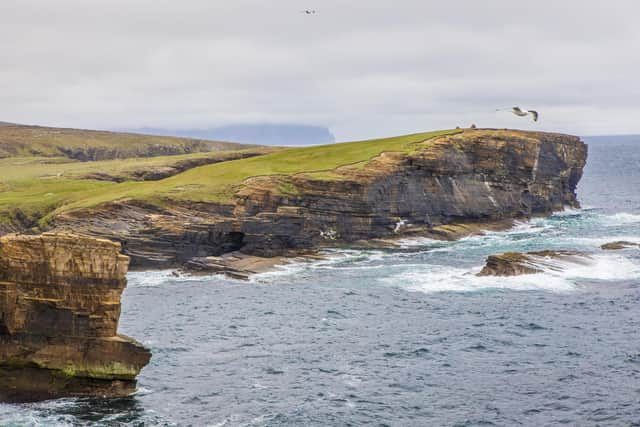 That its Holyrood and Westminster constituency parliamentarians are both Liberal Democrats (following decades of Liberal representation) also points to a measure of collective political iconoclasm. I know how they feel.
Just recently I have found the Scottish Government's determination to pursue "exceptionalism" no matter the negative impact tiresome. And the SNP's spurious claim to speak for all of Scotland has the same impact on my patience as the proverbial scraping of nails down a blackboard. I also hear in my community in Edinburgh every week a growing impatience with the same.
The consecutive debacles of those ferries, the deposit return scheme, the highly protected marine areas and many more highlight the problem. Meanwhile the record of the Tories in our UK Government is cringeworthy. Is it any wonder the Orkney islanders are frustrated?
I share their pain. I am not quite ready to investigate possible 'alternative governance' for Cramond Island, but don't push me.
Comments
 0 comments
Want to join the conversation? Please or to comment on this article.