SNP's plan for Scottish passport shows they're as silly about independence as some Brexiteers were about leaving EU – Euan McColm
The Scottish Government's recent papers only serve to demonstrate that the SNP has still not done the hard work on independence
Among the many reasons Eurosceptics gave for voting Leave in 2016's EU referendum, perhaps the most laughable was that we'd get our old blue passports back. If you'd spent years struggling to come to terms with using a burgundy passport, then the answer was simple: all you had to do was agree to tear up a decades-long treaty which had sustained peace across Europe and had helped create and support jobs across the UK.
How my heart sank whenever I heard another Little Englander explain only a "sovereign" UK could ensure proper British travel documents for proper British people. In fact, the UK could have changed the colour of our passports while remaining within the EU. But, even if that hadn't been the case, worrying about the colour of one's passport was – and remains – a silly thing to do.
The SNP must hope such silliness lingers for, tomorrow, the party plans to dazzle us with detailed proposals for a new passport which would be held by citizens of an independent Scotland. The latest in the Scottish Government's "Building a New Scotland" series of documents will outline policy plans for citizenship in an independent nation. There will be proposals for how consuls would work and details of that exciting new passport.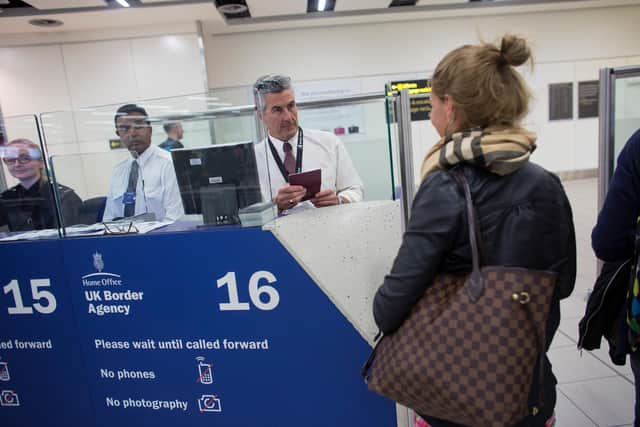 I suppose some nationalists may be satisfied that the publication of this latest document means the SNP's campaign for independence is on track. It does not. In fact, rather than illuminating the path to "freedom", these wordy but vague documents have – so far – made it no clearer how the break-up of the UK might be achieved.
Talk of passports is a distraction from the fundamental problem facing the SNP: the majority of Scots prefer to maintain the Union than to break it. Designing a passport at this stage is like buying curtains for a house you have no plans to build.
The Scottish Government's papers on independence are designed to create the impression that its secession plans are well underway. Instead, they stand as reminders that the SNP has not yet done the hard work on independence. Endless bromides about "levers of power" and "ridding Scotland of unelected Tory governments" may gee up the party's most loyal supporters but nobody open to the possibility of independence is going to find within the SNP's rhetoric anything by way of detail on how, precisely, a second independence referendum might be held.
It is remarkable, given almost half of Scots support independence, that the nationalist movement is so unwilling to have difficult discussions about the realities of achieving it. For years, supporters have been fobbed off, told they're on the road to exiting the UK and that nothing can stop their movement's momentum. But all the while, support for Scotland leaving the UK hasn't shifted.
The easily pleased among nationalist ranks may be delighted to hear that citizens of an independent Scotland would be entitled to hold a passport. But this latest document announcement isn't proof that the independence movement is on the move. Rather, it's another reminder that – when it comes to the key issues of currency and the economy – the SNP is no closer to finding compelling answers to serious questions.
Comments
 0 comments
Want to join the conversation? Please or to comment on this article.