SNP's A9 2025 dualling pledge has failed but will its traffic reduction commitment fare any better? – Alastair Dalton
Almost exactly 15 years ago, I reported on what struck me at the time as surprisingly slow progress with the SNP's pledge to complete dualling of the A9 between Perth and Inverness.
In 2008, nearly a year after the party had come to power making that promise, ministers announced detailed work on just one section of the road, between Luncarty and Pass of Birnam. This was despite a study commissioned by the previous Labour-Liberal Democrat administration recommending in 2006 that dualling be progressed to as far north as Pitlochry.
Transport Scotland told me the work on the initial stretch would enable it to become an "early priority". In the end, it wasn't completed until 2021 and construction has not started on any of the other sections.
The slow progress continued even after the Scottish Government further pledged in 2011 to complete the entire dualling project by 2025. While that timescale seemed potentially feasible at the time, over the ensuing years it became increasingly clear there was no way it would be achieved.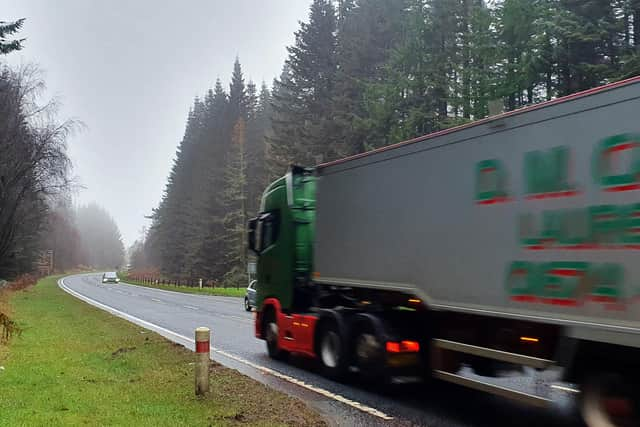 That eventually happened last month when transport minister Jenny Gilruth, faced with announcing a delay to the next stage of dualling that is expected to take three years to build, had little option but admit the 2025 deadline would not be met.
Ironically, one of the key factors that has apparently put back the contract for the Moy-Tomatin stretch had worked in the Scottish Government's favour in past major roads projects, effectively preventing contractor delays and cost overruns. That is Transport Scotland transferring much of the risk of the work to the builder, which helped get the Queensferry Crossing finished on budget along with completion of the M80 between Glasgow and Stirling.
However, the die was cast several years ago over completing the A9 dualling by 2025, and it's not the first time ministers have announced bold transport targets that have failed to be realised. In 2010, they set a "vision" of ten per cent of journeys being made by bike by 2020, only admitting with 18 months to go that it wouldn't be met.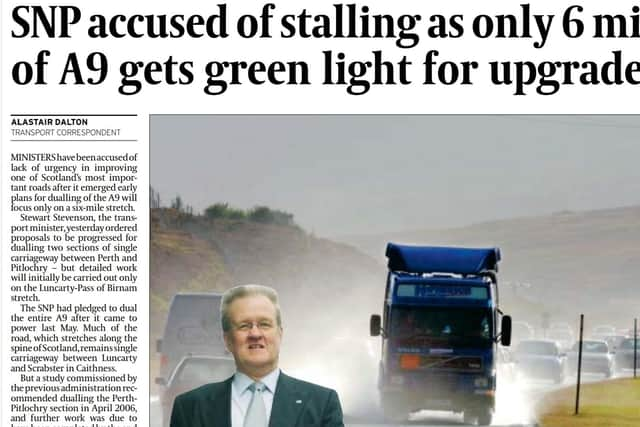 As politicians have found to their cost, dates can make for great pledges – so long as they are far enough into the future. But perhaps an even bigger transport challenge remains – the commitment to reduce car kilometres by 20 per cent by 2030. Let's not be made to wait until 2029 to be told whether that's still possible.
Comments
 0 comments
Want to join the conversation? Please or to comment on this article.