The poetry of Robert Burns puts our current constitutional debate in its long historical context. Writing in 1786, his Address to Edinburgh mourned the fate of "Scotia's darling seat … Where once, beneath a Monarch's feet, Sat Legislation's sovereign pow'rs".
As a firmly tribal Glaswegian, I live in hope that an equally rapturous Address to Glasgow lies scrawled within some dusty tome in an Ayrshire attic. But what makes Burns' Address to Edinburgh so striking is not the manner in which he describes the city's beauty, but because his 18th-century poetry reminds us that we are far from the first generation to see ills in Scottish society that only state power can address.
And while we may not be the first generation to have lamented the power asymmetry between Edinburgh and London, we know that we sit much closer to the end of this chapter in Scottish history than anyone else before us. But as Burns noted in one of his most beautiful verses, such "pleasures are like poppies spread: you seize the flow'r, its bloom is shed".
We would do well to contemplate this line. While the prospect of independence is closer than ever, we must only make a grab for it when the country is ready. If we misjudge the country, and rush for independence solely because it appears so close before us, it would be to grasp at the flower only to see it fall apart.
A disciplined desire to win must conquer Scotland's all-too-familiar knack for a glorious defeat. Why do we want the contest, if not to win?
As we approach our special conference on independence, my party has a job to do – grounded firmly and pragmatically in the here and now. With that in mind, I believe there are five principles which should form the foundations of our debate.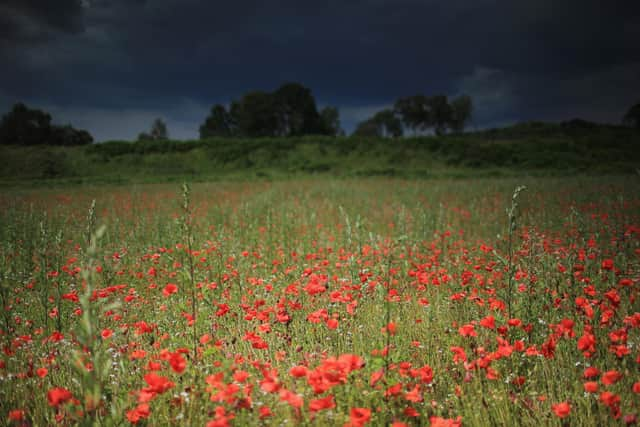 First, our debate must be dispassionate. I know that this is much easier said than done: our movement's strength has always been in the passion of its people. But we must keep our eyes fixed firmly on our shared prize of independence.
We have to approach this in a meticulously considered, well-informed and patient way. We should hear the many voices and ideas out there, seeking out expert opinion to help inform us but, at the same time, we must be ruthless in our debate. We cannot afford to be led down political cul-de-sacs at such a critical moment in our country's history. Ideas that make us feel good but do not move us forward should be dismissed.
Secondly, we must be realistic. If we held as many cards as we would like, we would not be having this debate. The wielding of Section 35 by Alister Jack is a useful reminder of where raw power lies and that we're dealing with an opponent not afraid to breach constitutional taboos. Whilst it is undoubtedly unjust and unfair – as I said so from the Commons' green benches this week – we must temper our instincts to bewail this injustice to the point that it underpins our strategy, which it must not. We must only act to strengthen our hand.
Third, we need to be flexible. We must not let the perfect become the enemy of the good and members from across my party must be willing to compromise with each other about the way forward. We have to stop dancing to a beat drummed by our opponents – something which involves thinking more long-term than some may like.
Fourth, as I wrote last week, we must be generous to our fellow Scots who do not yet support independence – and even to those who never will. Everyone in our country has a role to play in settling the constitutional question and it would be, to put it kindly, extremely foolish to shut them out.
Fifth and finally – if I may invoke the Bard one last time – party members must take pains to "see oursels as ithers see us", at home and abroad. Our debate must be self-aware, remembering that not all of our fellow citizens will share our belief that the constitution is one of the most pressing political issues of the day.
Times are already extremely tough for people, and domestic and international tumult is a source of considerable public anxiety. The character of our debate must be underpinned by that reality. We must be conscious that the eyes of the public – those who will ultimately exercise the final judgment on independence – will be on us.
The world will be listening too. Every foreign embassy in the UK will have dedicated staff watching our debate and reporting back to their capitals – we should ask ourselves what we want those in Brussels, Paris and Washington to read. We need to think like a state and act like a state-in-waiting.
These recommendations are not radical. They ask only that members of the SNP come to our conference conscious of the hand we have been dealt, the reality of the political winds behind us and the enormity of the challenge ahead.
Political debates are often at their best when fuelled by passion, emotion and grand ideas. But the debate at our special conference must not fall into the trap John Le Carré described in his first novel: a group of political activists who "fought each other and believed they fought the world".
Stewart McDonald is SNP MP for Glasgow South