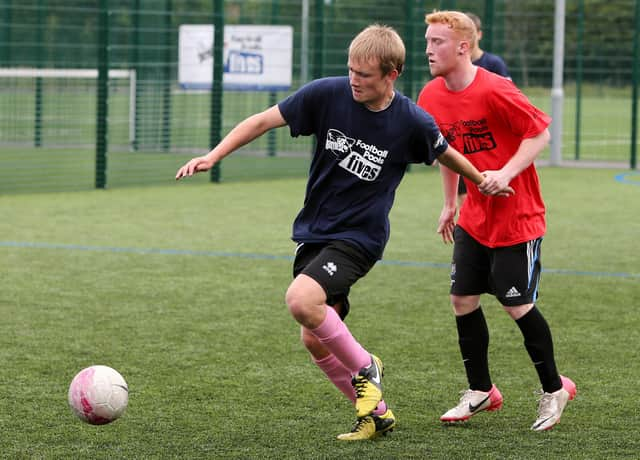 Scotland is a world-leader in sporting participation but only among children up to the age of 11. Comparing adults shows Scotland is among the least active countries (Picture: Scott Heppell/PA)
As a nation, we are unfit, unhealthy and unhappy and in the midst of a crisis of both physical and mental health.
Fortunately, the solution is clear and obvious: exercise. Increasingly viewed as a "miracle cure" by health experts, it not only keeps our bodies in good health, but our minds too.
For too long, politicians have given far too little weight to the benefits of physical activity.
This was particularly true during the long years of austerity following the 2008 crash, when sports centres and other facilities were allowed to become run down as charges were increased. Now the cost of the Covid pandemic could see public funds used for sport cut even further.
This would be a serious mistake – and not simply from a moral point of view. Improving the fitness of the nation would mean less pressure on the NHS and enable people to be economically active for longer. And providing sport facilities for young people has been linked to a reduction in local crime rates, simply because they have something to do.
So today, The Scotsman is joining a call made by the Observatory for Sport In Scotland (OSS) for community sport to be dramatically revitalised in order to improve the health of the nation.
We know how to do this. For children aged up to 11, Scotland ranks among the greatest sporting nations in the world. However, when adults are compared, we are among the least active countries. OSS research has found that the main barrier to participation in sport is poverty, which is why public facilities are so important.
Ahead of the election, our political leaders need to recognise both the problem and the solution and then commit to holding a national conversation with all interested parties to ensure meaningful and swift progress.
If we do this, then sport – whether it is a brisk walk, a swim in the local baths or a game of rugby – can be the cure that this unhealthy nation so desperately needs.
A message from the Editor:
Thank you for reading this article. We're more reliant on your support than ever as the shift in consumer habits brought about by coronavirus impacts our advertisers.
If you haven't already, please consider supporting our trusted, fact-checked journalism by taking out a digital subscription.