Scottish and English courts in step when determining fines - Willie Park
Two new health and safety rulings demonstrate how Scottish courts are increasingly mirroring their English counterparts when determining fines.
The judgments re-affirmed the Scottish courts' established view that English sentencing guidelines should only be used as "a point of reference" for checking the level of fine is appropriate in all the circumstances of a particular case, and it is reasonable to think two successful appeals coming so close together may encourage more appeals.
In the first case, Linbrooke Services Ltd was fined following the death in June 2018 of Matthew Mason, a 20-year-old electrician, who died after falling from height while working at Bearsden Railway Station. While Linbrooke had comprehensive safe working practice policies in place, Mr Mason and other employees working at Bearsden were expected to follow instructions in a separate "briefing sheet" that did not include safety measures necessary for working at height.
Furthermore, a site visit identified issues with the step ladder provided for the task. Despite safety guidelines warning against using step ladders for certain tasks at height, a taller ladder was supplied in response, without conducting a proper risk assessment.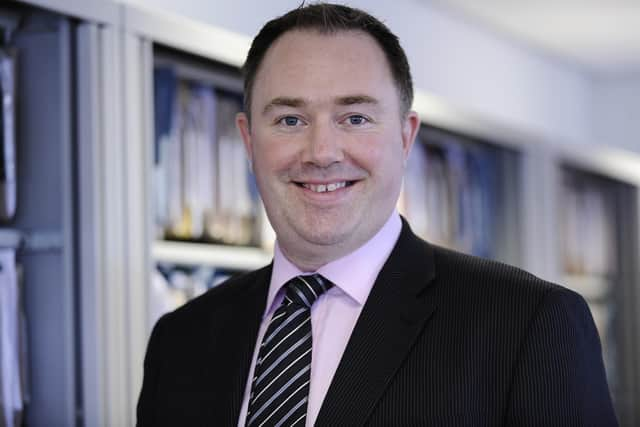 Linbrooke was ordered to pay £200,000 in compensation to Mr Mason's family. In line with English guidelines, the company was ordered to pay a £550,000 fine, reduced to £400,000 on appeal due to a double-counting error, meaning the sheriff's starting point for the fine was too high.
Linbrooke had also sought to reduce its fine, claiming it had been wrongly categorised as a "large" company due to the consideration of draft accounts indicating its annual turnover was more than £50m. Linbrooke argued its turnover had been less than £50m at the time when the trial, delayed by a number of years, had originally been scheduled.
It said the sheriff should have categorised it as a "medium" company, which it said would have resulted in a lower fine being imposed. But the High Court held that trial delays did not justify the exclusion of the most up-to-date material available in assessing the company's turnover.
In the second case, Monifieth retirement home operator Tigh-Na-Muirn Limited was fined £60,000 after pleading guilty to a breach of the 1974 Health and Safety at Work Act. The company's failure to properly manage the storage of cleaning chemicals resulted in the death of a resident with Alzheimer's disease during the Covid-19 lockdown. The breach occurred when staff stored the cleaning agent in David Fyfe's room, overlooking potential hazards.
The company was fined £20,000, reduced by one-third due to the early guilty plea, but prosecutors successfully appealed this for being unduly lenient. The High Court held that the sheriff missed the essence of the offence, a breach of statutory duties over an extended period of time, which exposed Mr Fyfe and other residents to a high risk of harm.
The court also found the sheriff had not adequately recognised the degree of risk and extent of danger residents were exposed to. The significance of aggravating factors was also minimised whilst mitigations were emphasised. In each case, the High Court scrutinised how both sheriffs reached their assessment of the level of fine to be imposed and highlighted deficiencies in the approaches taken.
These cases should serve as a reminder to all businesses operating in Scotland that the health and safety legal regime applies across Great Britain and businesses should expect similar outcomes whether their case comes before the courts in Scotland or in England & Wales.
Willie Park is a Senior Associate, Pinsent Masons
Comments
Want to join the conversation? Please or to comment on this article.