Scotland's falling life expectancy is an indictment of its government – Scotsman comment
As the Observatory for Sport in Scotland recently pointed out sport can be 'a strategic tool in improving Scotland's health and well-being'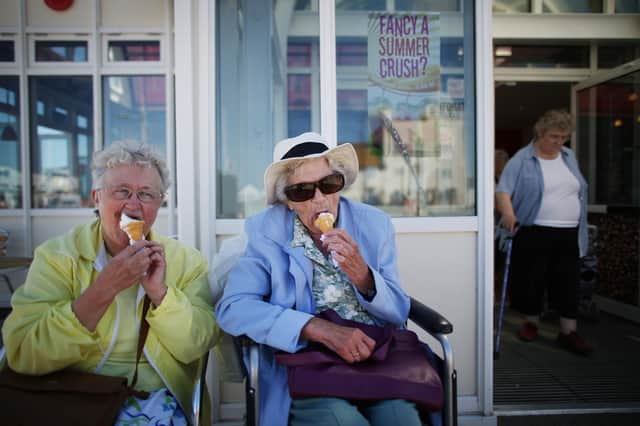 In the not-too-distant past, the steady growth of life expectancy in Scotland was so consistent that, for many, it may have seemed bound to continue. However, new figures reveal that, once again, there has been a fall, with women expected to live 80.73 years and men 76.52 years, down from the record highs of 81.15 and 77.1, respectively, recorded in the mid-2010s.
The trend is downward and, as Scottish Liberal Democrat leader Alex Cole-Hamilton said, it is "a truly sorry reflection of our nation's health". It is also a fundamental indictment of society and its leadership in the Scottish Government.
The reasons why people are unhealthy are many: poverty, bad diets fuelled by the availability of cheap junk food, poor housing, lack of exercise, and delays in accessing healthcare all play a part. But the health of the economy is one factor that must not be overlooked. Prosperity produces the tax revenues that enable decent funding for the NHS, good-quality social housing, and affordable community sporting facilities. So economic growth is a health issue.
But in addition to helping businesses thrive, the Scottish Government should be doing more than fiddling around with schemes like minimum unit pricing of alcohol. Scotland needs a national plan to make us healthier, happier and fitter that produces dramatic real-world results.
The fall in life expectancy is a failure of the state spelt out in predicted future mortality, encompassing poor economic policies, a lack of vision and drive to change the country for the better, and, perhaps worst of all, profound moral shortcomings.
Comments
 0 comments
Want to join the conversation? Please or to comment on this article.